When purchasing or selling a property, one of the most frustrating aspects of the process is the length of time each element can take. Whether this is applying for a mortgage, negotiating and agreeing a price, or finally completing the sale, there are many factors which can add friction to an already time-consuming business.
Conveyancers are a central piece of this puzzle, sourcing and verifying key pieces of information through searches only they have access to, which are essential to the legal process, as well as maintaining regular communication with both buyer, seller and agent to ensure all parties are kept up to date and adapting to any changes along the way.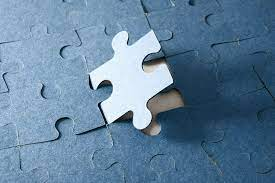 Factors outside of conveyancer's control
Unfortunately, as is made clear by the Law Society's protocol for conveyancing, timetables for conveyancing are arbitrary at best and can never guarantee a length of time for the process as so many factors are dependent on third parties and outside of the control of the conveyancer. This would mean that, in general, Ascot solicitors and those right across the country cannot offer a faster completion in return for a higher conveyancing fee.
Different priorities for different clients
That being said, many firms such as https://www.parachutelaw.co.uk/ understand that clients also have different expectations and values when it comes to costs and time frames. For some, keeping costs to a minimum is a priority and they are willing to accept that the process will take as long as it takes, provided that all parties are working to reasonable best efforts. For other clients, speeding up the sale can become a more urgent priority, for which they are willing to accept a higher fee to make this possible.
Consequently, many law firms will offer more than one rate according to client priorities. A regular rate keeps costs to a minimum and provides the standard level of service all conveyancing clients should expect. A higher rate will instruct a conveyancer to prioritise a client's file, which will reflect the cost to staff for working beyond normal working hours as well as attending to this file first out of the many simultaneous cases that a firm will invariably be dealing with. On average, a conveyancing firm will be working with 250+ files at any one time, which is why any prioritising may come with a fee that reflects the impact on other cases.
Speeding up the conveyancing process
In this sense, should you be willing and able to afford a higher fee, you may be able to accelerate some elements of the conveyancing process by requesting your solicitor to prioritise your file if this is something the firm is able to offer. This is a little different from price comparisons between conveyancers, who will be dealing with the same challenges regardless as to the base rate that they offer. If speed is a priority, see if your conveyancer offers this higher rate.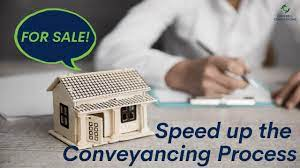 Additionally, remember that there are many ways in which you can speed up the process yourself, which include maintaining regular communication with your conveyancer and keeping all relevant documents pertaining to the sale close at hand so that information can be transferred quickly and efficiently. In this way, you can help to progress this pivotal process in any property transaction.