If there is something you fantasize when we try to visualize our wedding , that's the dress girlfriend . Do not raise your hand that you have never imagined dressed in white! Surely the vast majority has not moved the arm of your site, right? And yes, we know that there are more things that revolve around a wedding, but we can not deny that the dress is one of our main concerns at the time of getting married (not to mention the first). So, knowing that it is such an essential element and that we will be the main protagonists in day B, we must not fail in the decision we make . For this, there is nothing like going to the best bridal ateliers  to shape the design of our dreams. 
  The Unike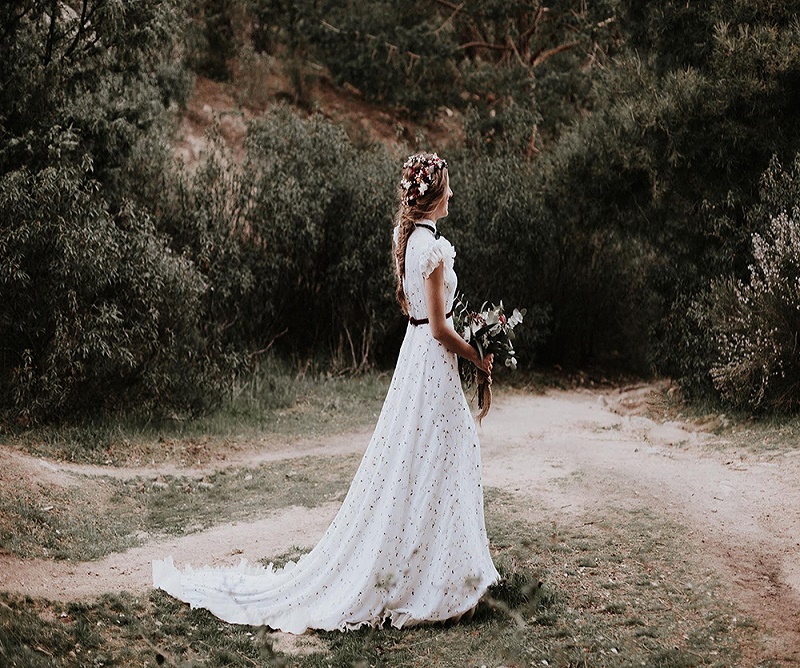 With a marked romantic style , their proposals are identified by their originality and femininity . In addition, all its pieces are unique to be made in a traditional way , and according to the tastes of each bride. So if you are looking for a  different, quality and personalized design , La Unike is the perfect address for it.
 Clara Brea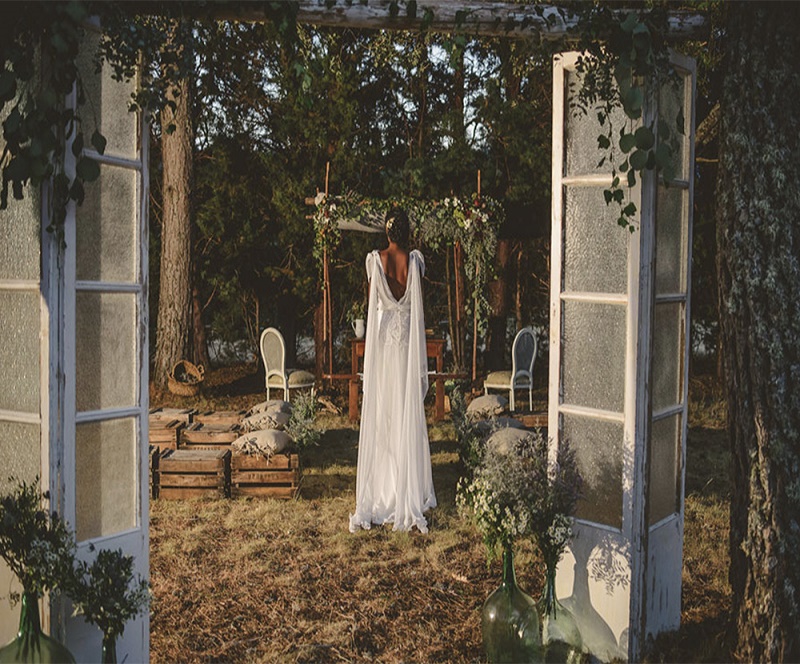 Clara Brea  offers designs that are a real gem. And, the mission of this atelier is to enhance the virtues of each of its clients by paying a lot of attention to details and a job well done. His girlfriends? They are delicate and elegant without sacrificing comfort .
 Cotonnus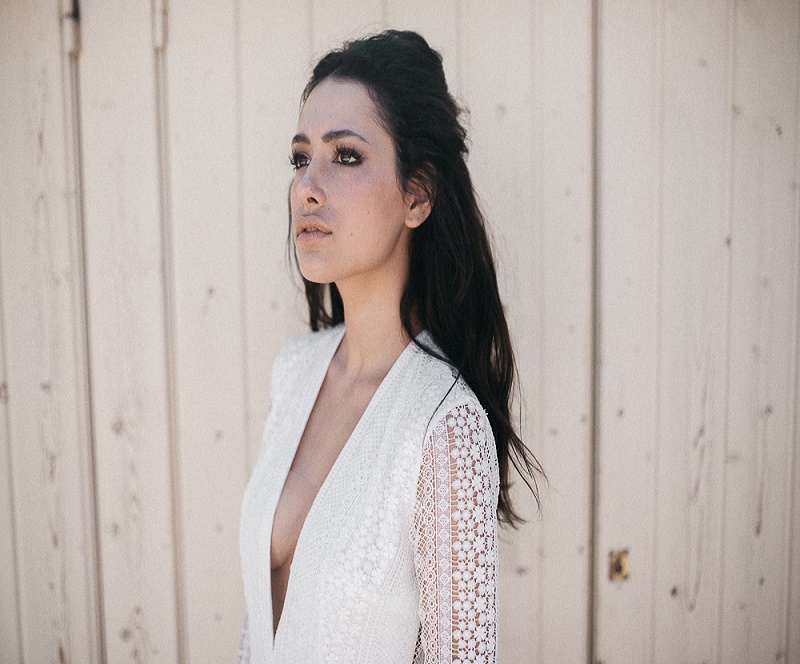 Behind the beautiful designs of Cotonnus there is a great work and a team with a huge experience in the bridal and haute couture sector. And not only that, the quality of its fabrics, the special care of the details and the personalized treatment is unbeatable . Among their proposals have several collections and a variety of styles, great for all kinds of brides! And, in addition, they also have a more affordable line, White by Cotonnus, which is perfect for civil weddings or for those brides who want to get out of the conventional.
 Lamarye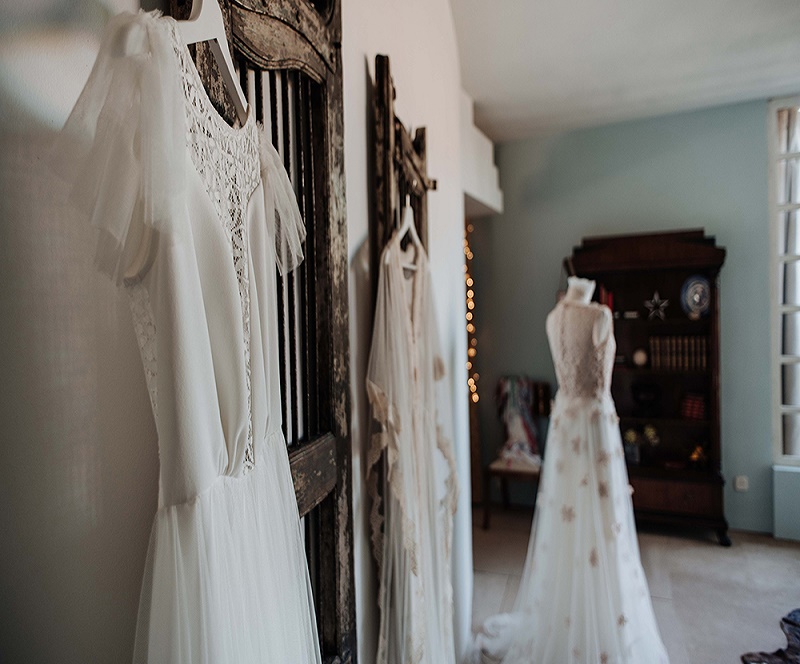 Ana Oria, creator of the Madrid firm Lamarye , is very clear that there is no girlfriend more special than the one who feels identified with her dress. With this premise creates  unique wedding dresses, handcrafted , taking care of all the details and creating an exclusive pattern for each woman. In addition, the deal with customers is very personalized and make them participants in the process by choosing design and fabrics together.
Impuribus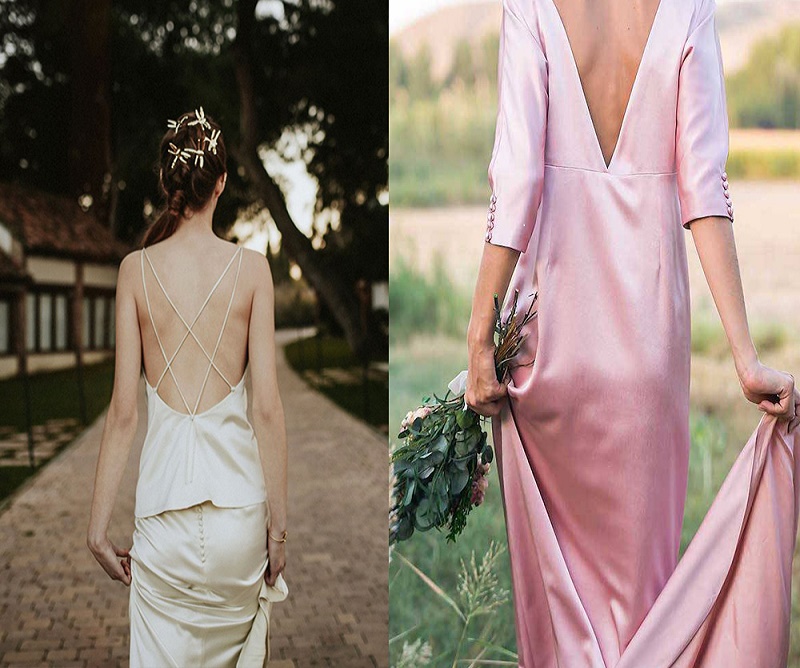 Those of Impuribus are brides with personality and who dare to distance themselves from the conventional . As Sara García says, the soul of this atelier , her girlfriends do not want to go girlfriend. To achieve this with a spectacular result, bet on designs in which the pure lines are protagonists , the silhouettes are structured and the cuts sober but without leaving aside the details.
Unpublished soul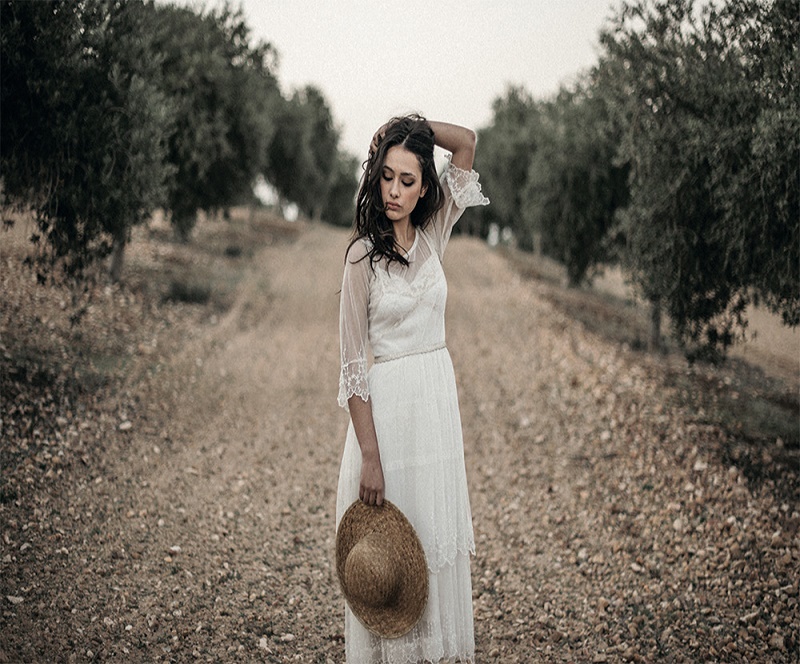 Some will think that why design a dress from scratch if we can find authentic vintage relics ? If you identify with this question and your dream is to dress the day of your wedding with an ancient jewel, A lma Unpublished is the key address for it. And is that, this firm offers us a variety of bridal designs that have been selected with great care, visiting antiquarian and markets of different countries . Of course, they are unique and unrepeatable pieces (besides precious). And you, are you a vintage girlfriend?
Claudia Llagostera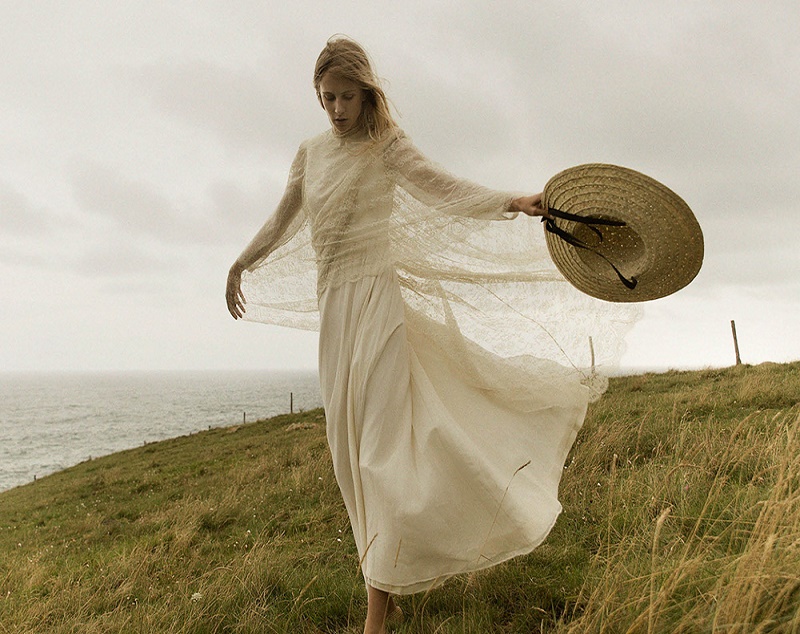 The unquestionable seal of Claudia Llagostera ? The romanticism . But a simple romanticism. A romanticism full of details  but without sinning in extravagances where the fabrics, light and with much movement, are the protagonists. Among his designs you will find delicate pieces, many necklines on the back and details of tulle and lace.
Marta Ferrao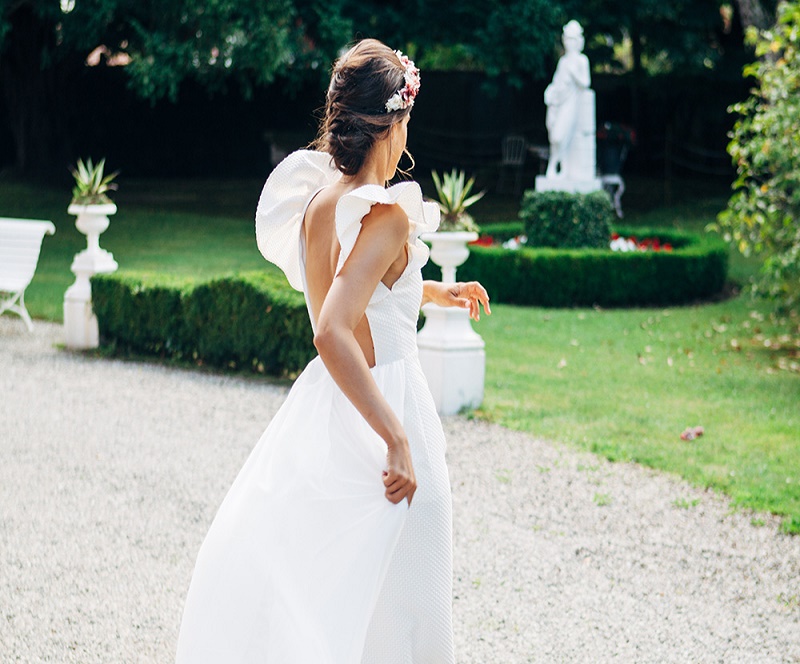 Marta Ferrao dresses elegant and romantic brides , with designs that are characterized by  clean cut patterns, with volumes and studied necklines . Among his favorite fabrics are crepe, gauze, tulle plumeti, cotton swab and an organic air brocade. Undoubtedly, delicate and sophisticated materials for the most feminine brides.
LArca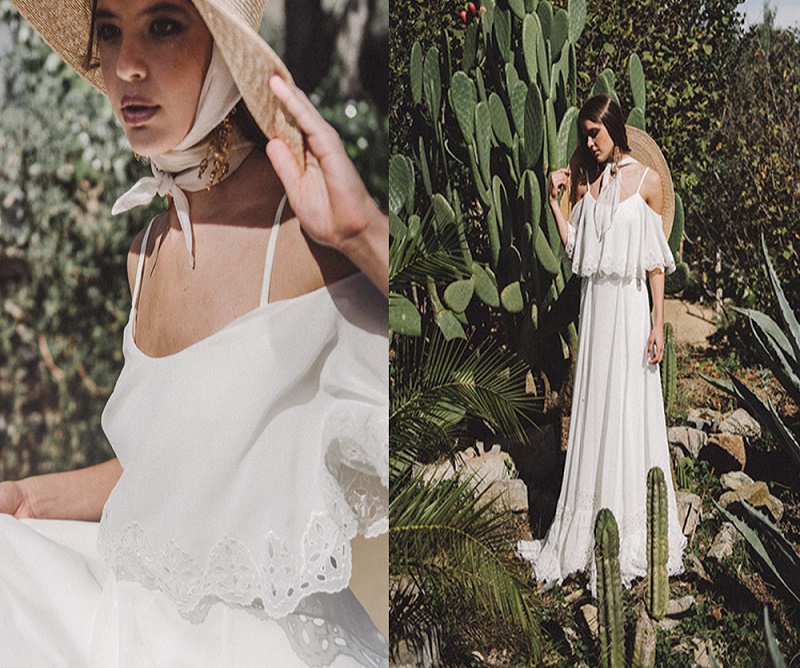 For brides in love with vintage, Larca is the store they need. In it you can both find wonderful pieces from the 20s and 30s  and restore an old dress . There is also the possibility of custom made  dresses , always vintage inspiration  (without leaving aside the trends) and customizable from the collection of each year.
Lorena Merino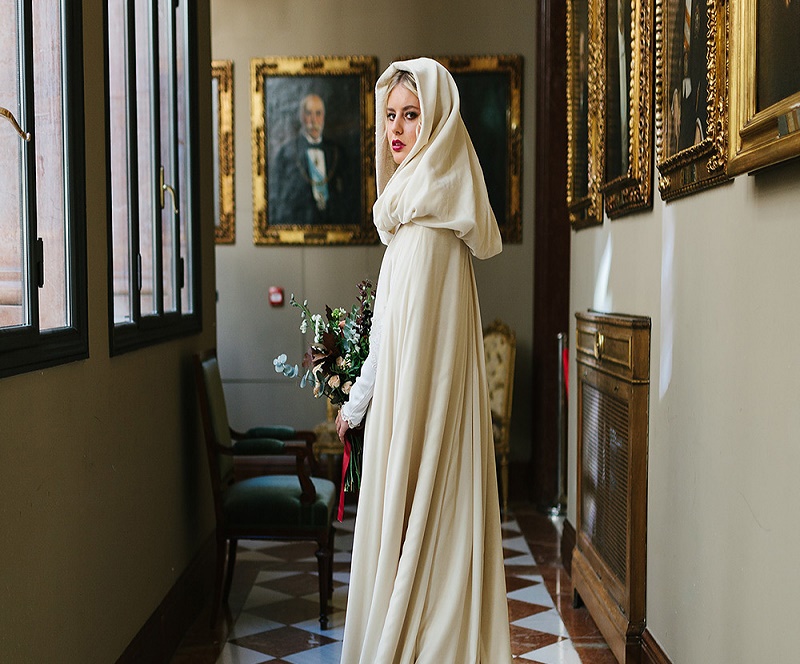 Lorena Merino is one of our best discoveries of 2017. And, although not so long ago that we know her, she has undoubtedly conquered us in a very short time. Why? There are many things that can not be missing in our listof bridal ateliers . The first for  the fabrics used that are top quality , made with meticulous detail and with a totally handmade finishes . The second because it dares to give a new twist to the wedding dresses with embroidery in rhinestones and hand-painted fabrics . And finally, for its unique and exclusive designs .
Dear Prudence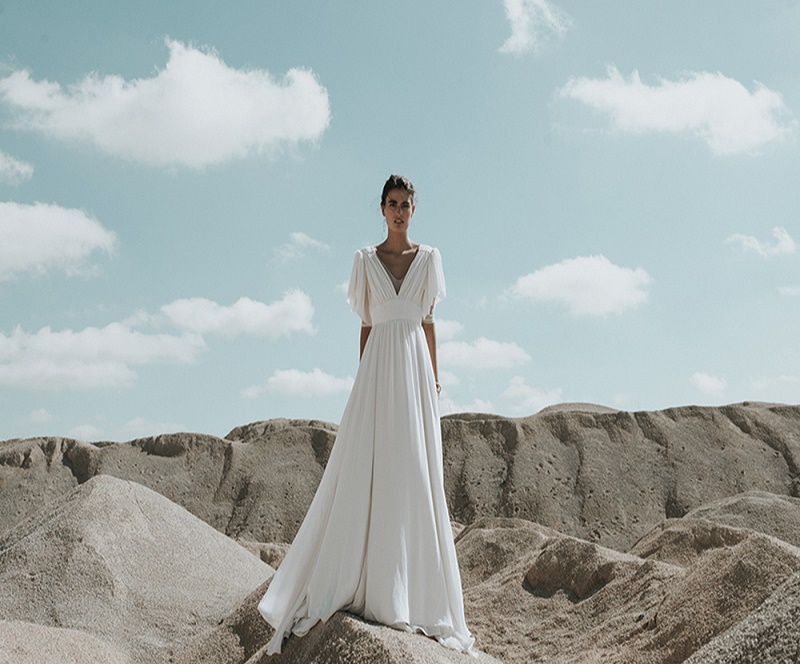 They say that simplicity is the key to elegance. And the designs of Dear Prudence is a clear example of this. And, among them you can find pieces that are apparently simple but full of details that make them really special. Pieces created for romantic, feminine brides and who like to highlight their sensuality without losing a bit of sophistication. What we like most about this firm? The fusion of fashion, temporality and quality . The perfect combination!
Alejandra Svarc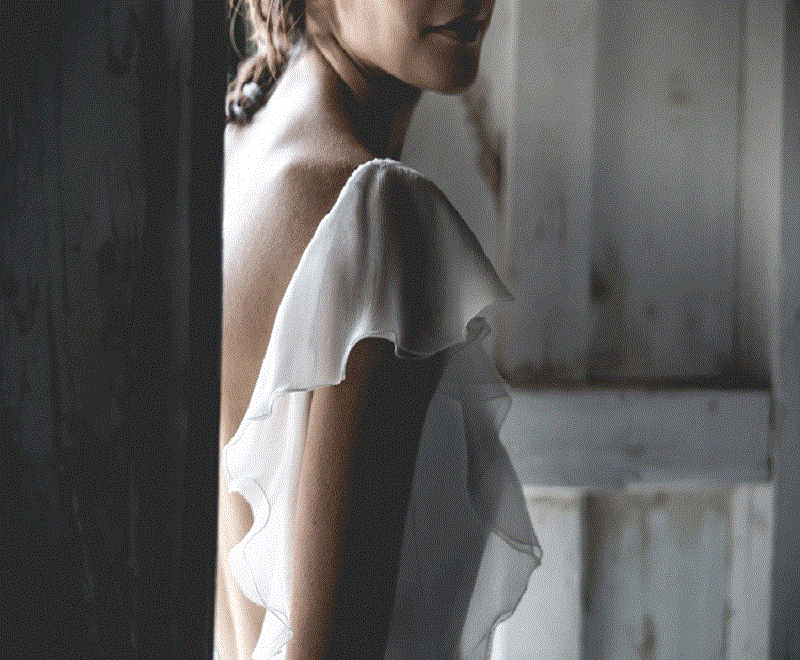 Alejandra Svarc confesses that she likes " the details that make the simple special ". Undoubtedly, something that defines perfectly the style of their designs because their pieces are governed by simplicity . But that simplicity of which we spoke before, that elegant simplicity in which a small detail elevates a dress to its maximum exponent. It is also a simplicity full of  delicacy . The wonderful fabrics with which he works handcrafted and the perfect finishes are a sample of it.
Paredero Quiros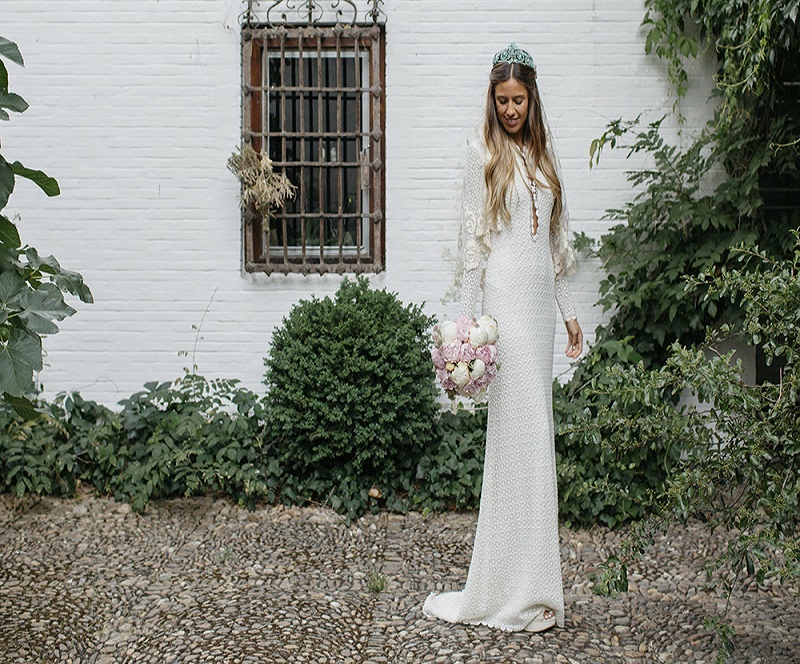 Paredero Quiros proposals cover all periods, from the 50s to the most current, betting on the simple lines . Something that we love since they are able to achieve really special results and according to the fashion of today combining the most traditional designs with the most vintage airs .
Teresa Baena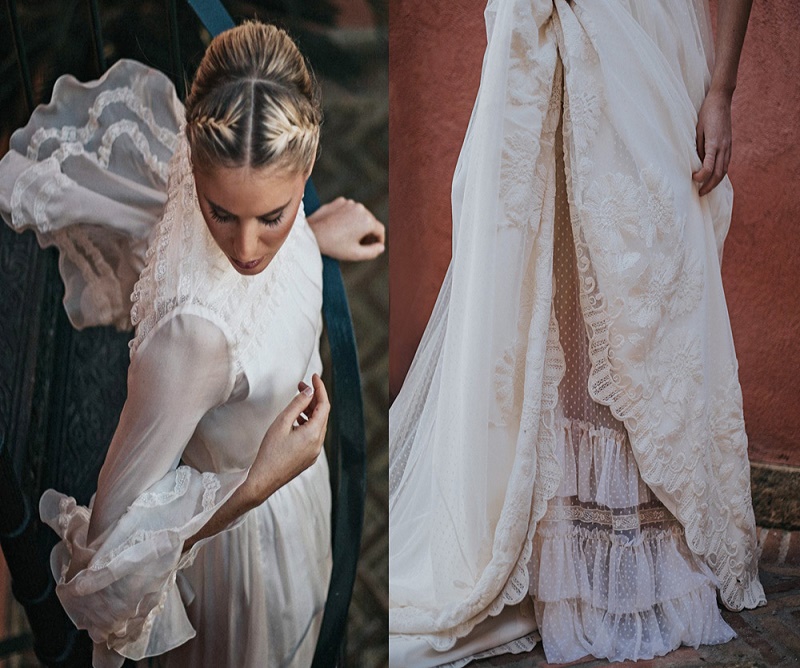 Impeccable cuts, tailor-made patterns and personalized design are some of the keys to the success of  Teresa Baena , the  Sevillian designer and designer who gives name to this firm and who has been designing and tailoring for more than 10 years. His style? It is  romantic, delicate, with a nod to old times and at the same time with a renewed air . In addition, the fabrics that you choose for your dresses are of an incomparable quality and made by hand. Something we like especially? The care of every detail and the bet on the underskirt under their wedding dresses, make them really special!
Sole Alonso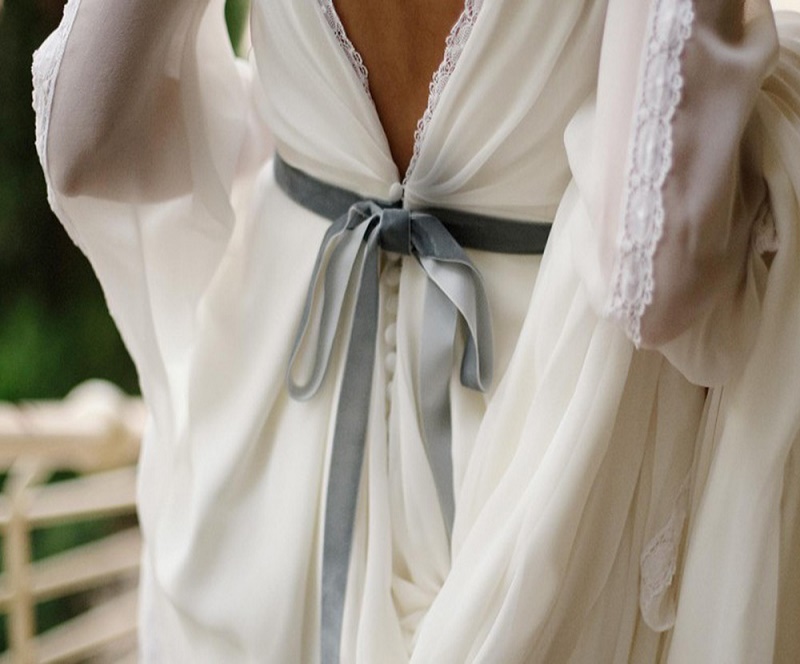 Sole Alonso is one of the brides ateliers with more name of our country . Its founder, Sole Alonso herself, has a great career and experience in the design of brides since she began working with only 17 years in Friki, where she took her first steps in the world of weddings. After several years working in this workshop and collaborating with the brothers. Cornejo in making costumes for cinema and theater, opens his own haute couture workshop where he currently attends his clients personally, and from where he also works for Friki, Cornejo and for Miguel Palacio. What do we like about her? In addition to creating dresses that are a real gem , we love how each bride is involved in the creation process, making her an active participant in the preparation of the same, contributing ideas and discarding others.