If you have already squeezed the sales all you could, look at the new thing that has come to our favorite store,
nothing costs more than 40 dollars. Who needs rebates?
IT SMELLS LIKE SPRING
Okay, we just started February but here we want spring to come. And nothing better than a dress SO PRETTY like this. It is flared and short sleeve so until the warmth makes an appearance, wear it with stockings and your favorite jacket or coat.
Dress with embroidery, $29.95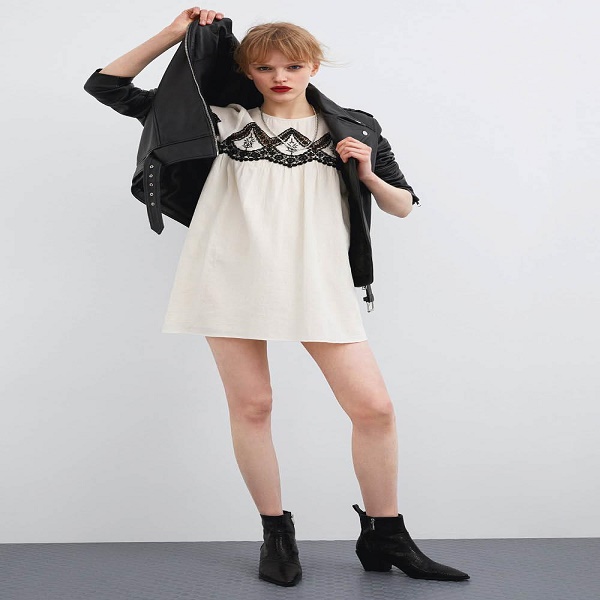 ANIMAL PRINT
Valentine is around the corner but it has been Cupid who has nailed a date of love in our hearts. We already need these undercut shoes, with zebra print and hitten heel. Votes in favor?
Undercut shoe, $59.95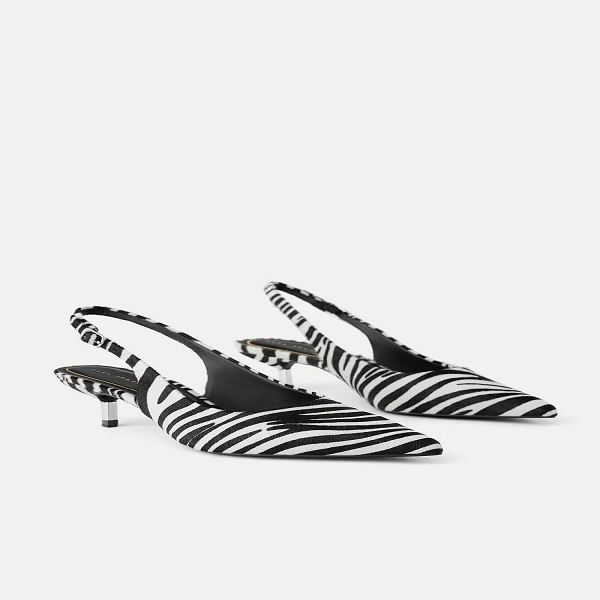 STILL COLD AHEAD
Although we are looking forward to warmth, winter still has several weeks ahead and we can not think of a better idea than this green coat.
Men's coat, $99.95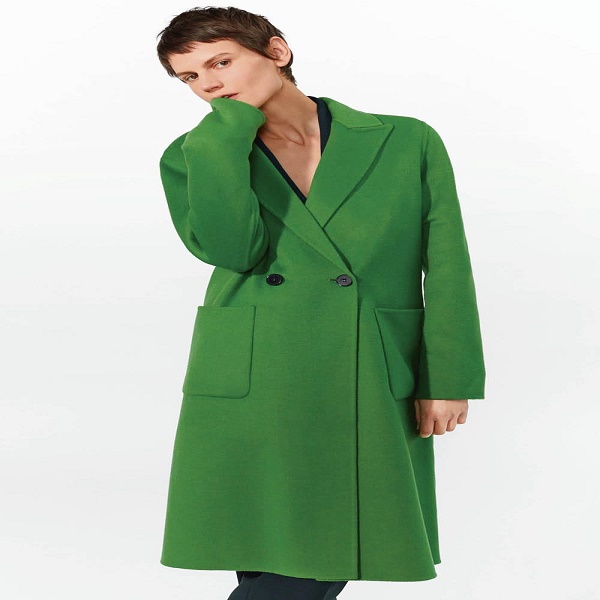 TO WORK
The monkeys are going to fight very hard this Spring-Summer season, even more than last year, you'll see! One in candy tone as Zara's proposal this week seems the most successful and you can take it now with a sweater, in spring with a blouse and in summer with a top and sandals. It is based on Tencel ™ Lyocell, which comes from wood from managed forests in a sustainable way that guarantees its reforestation and is produced in a closed cycle that respects the water and the environment.
Long jumpsuit, $29.95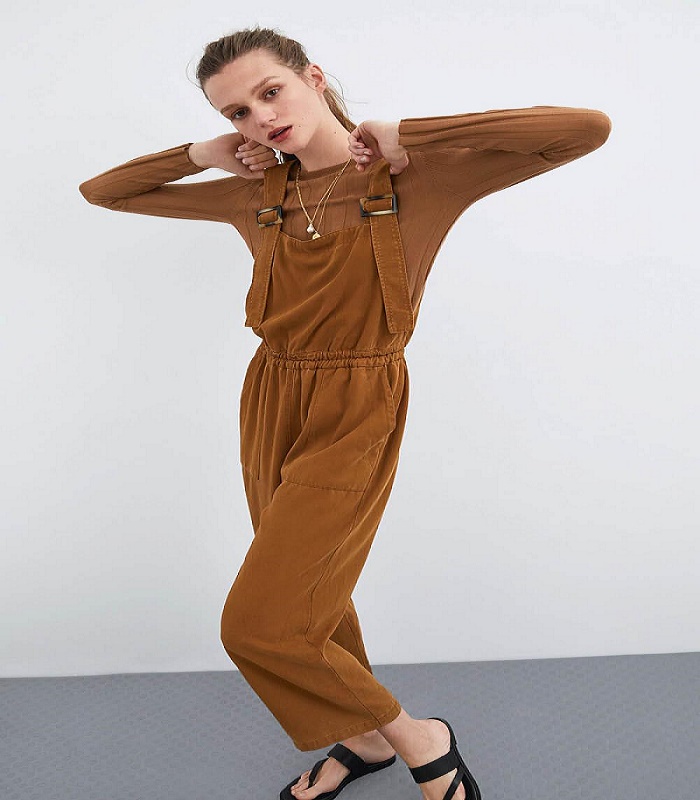 THE ESSENTIAL JEANS
If you are one of the few people who still do not have some jeans in the closet, you should get some. They are high shooting, they favor a lot and they are super modern. In addition, they are made with organic cotton.
Jeans Mom Fit, $25.95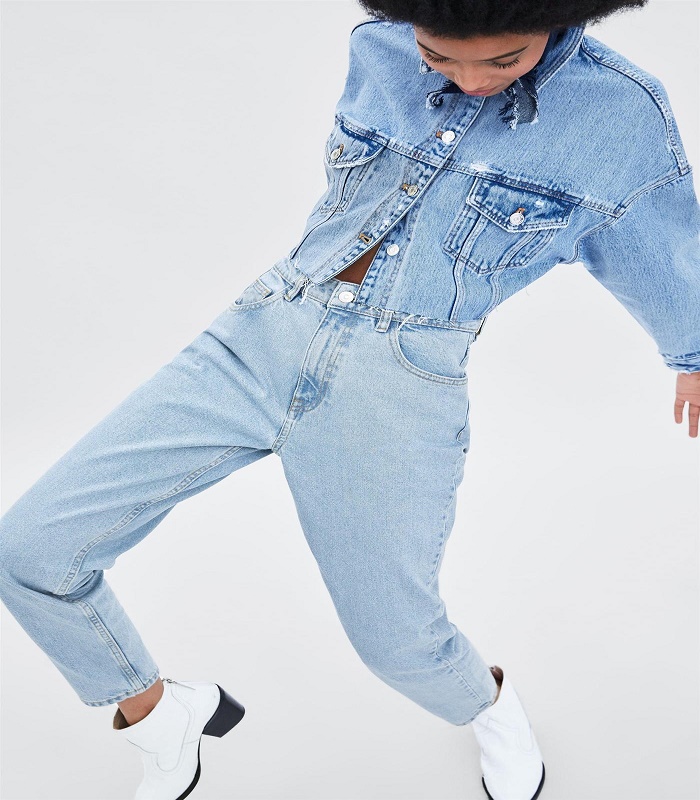 HELLO SPRING
If you can not stand this cold anymore and you need a moment of joy and spring, get these very precious earrings. In addition, they have rear clip closure so you do not have to worry about whether they weigh or hurt you.
Flower earrings, $12.95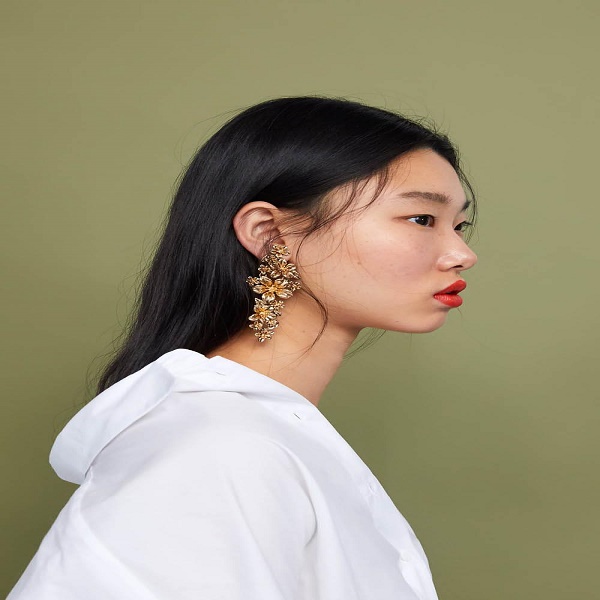 ADVOCATE EVERYTHING TO YELLOW
If you like the color yellow, this dress will make you jump of emotion. It is the typical item that costs you to buy but once you have it in the closet, you do not stop wearing it. Besides being nice, the central knot will help you disguise belly.
Rustic dress, $29.95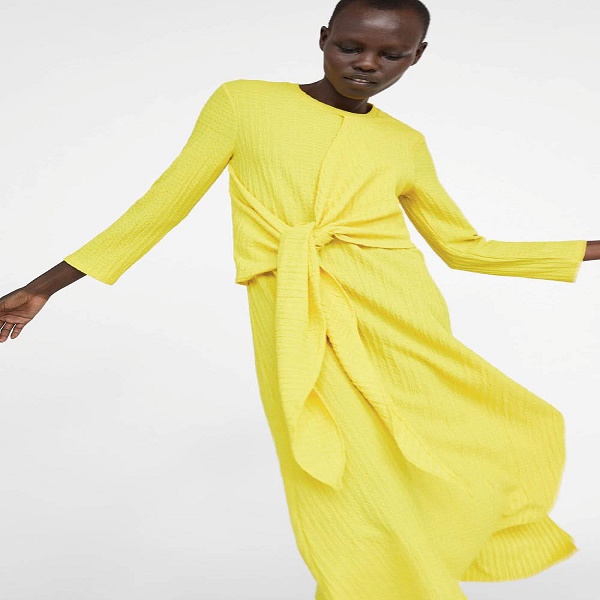 CAMUFLATE
A lapel collar and military print jacket is just what your wardrobe needed. It is short, padded and super trends. It is also made with recycled polyester produced from the recycling of plastic bottles, so we can not like it anymore.
Windbreaker, $25.95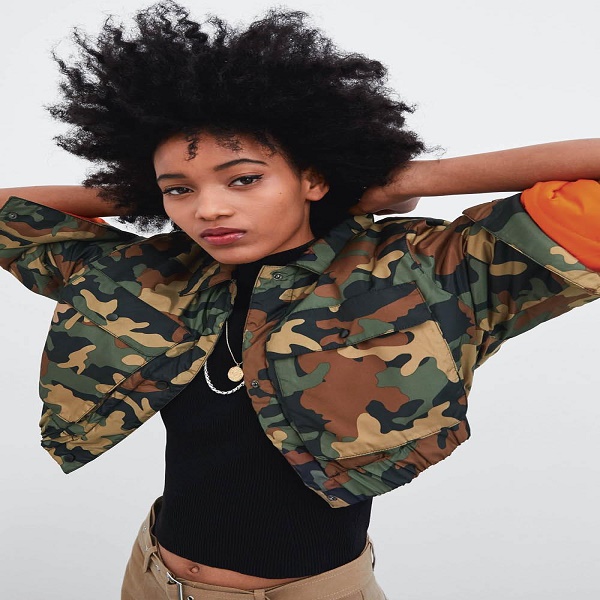 THE MOST ROMANTIC
If you like romantic style, you need a blouse with these characteristics. The raised collar, the long sleeve and the lace detail make this top the essential item for you and your wardrobe this season.
Lace top, $25.95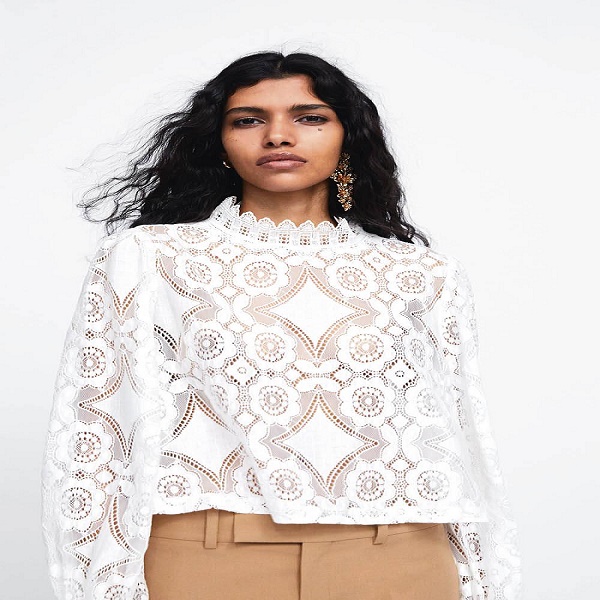 WELL OF PRINTS
Although it looks like a dress, this set consists of a shirt and a skirt that, unfortunately, is sold separately. The good thing is that you can wear these two pieces together but they are equally good separately, with jeans or skirts the shirt, and with tops, jerseys or shirts, the skirt. We think it's a perfect investment to brighten the most spring looks.
Cross skirt, $25.95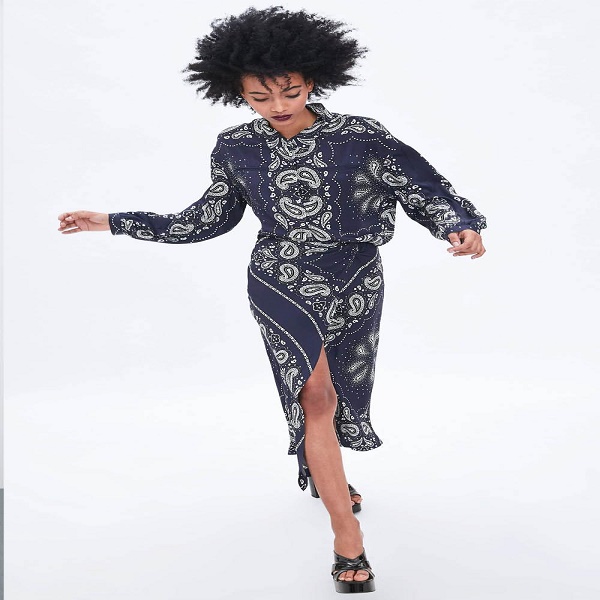 THE MOST ORIGINAL SHOE
We do not know what we like more if the shoe is bicolor, undercut or has that maxi buckle. We see it combined with almost everything we already have in the closet and can be used to complete your office looks but also for your more informal outfits .
Undercut shoe, $35.95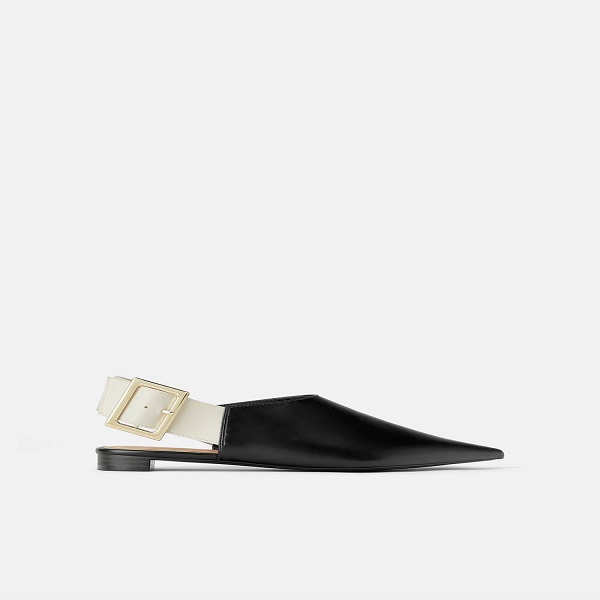 THE MOST DESIRABLE BAG
Little presentation needs this bag in sack format. The color, the micro studs and the metalwork on the handle and on the top make this bag our object of desire for this month.
Sack bag, $35.95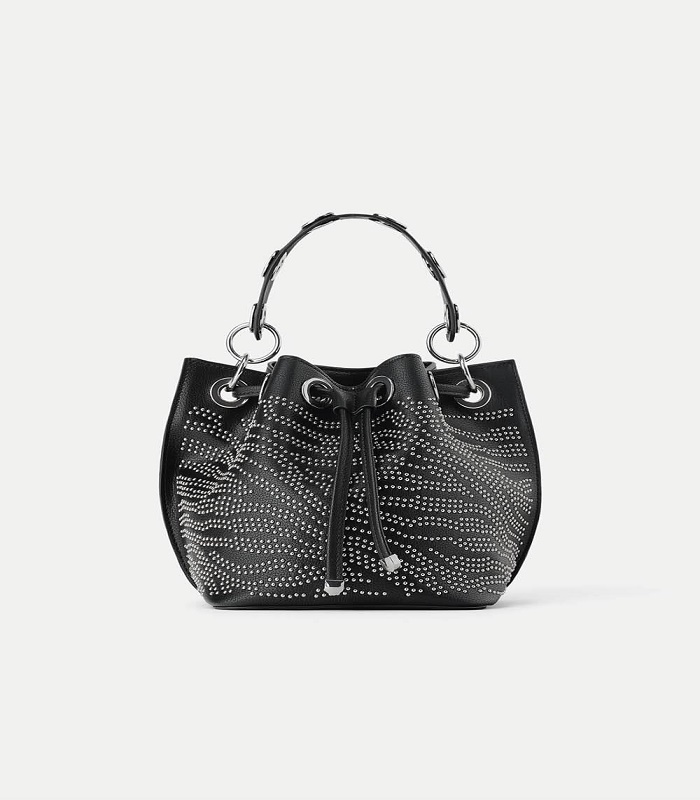 OFF-ROAD BLOUSE
If a white shirt is to your wardrobe what a can of tuna to your tupper, that is, a joker, a blouse of this color but with polka dot detail, is a shot of joy for your outfits. It is oversize, long-sleeved -it will be ideal for your spring looks if you roll it up- and it has a bohemian look that we love.
Oversize blouse, $25.95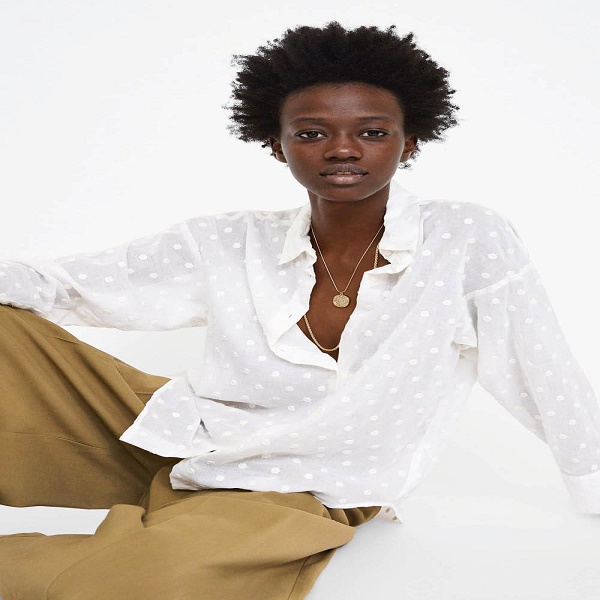 TIE DYE
We have to recognize that, even if it costs us to put on mini skirts, the day we decide, we look more beautiful than ever. Therefore, one of our fashionable purposes of this 2019 is to wear this garment and if it also has a pattern as current as the tie dye, our desire to wear leg increase.
Mini skirt, $19.95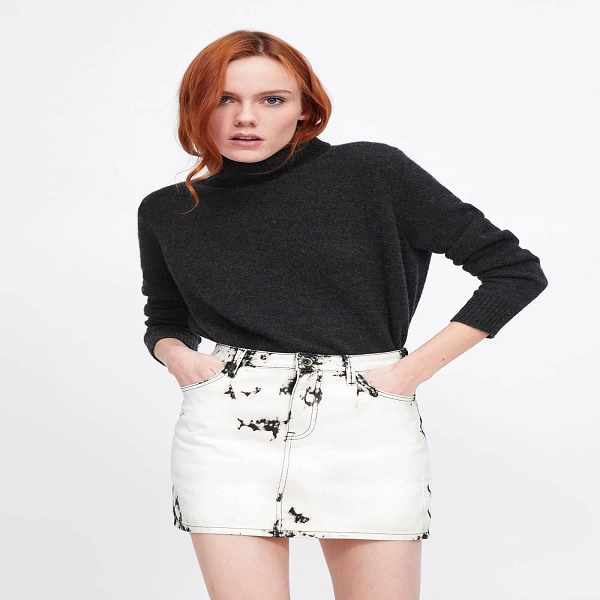 THE VIRAL SKIRT ON INSTAGRAM
Every so often a garment from Zara becomes so famous and viral that it ends up running out in record time. This is what we augur to this skirt midi, blue and polka dots. And is it for a wedding, for the office, to go for a drink with your friends and even for the April Fair, do not you have it yet?
Polka dot skirt, $25.95