The stone surfaces in coatings, walls, and floors look beautiful. They give an air of naturalness to the environment. And they bring extraordinary beauty to any space. Of course, to keep everyone who enters your home impressed with their magnificence. You have to learn how to clean natural stone!
How to clean natural stone?
Not all natural stones require complex care! Except for marble, granite or more precious stones. You may only want to keep your jewel in good condition and shiny! Now, the fact that a type of stone is more economical or rustic does not mean that it does not need continuous cleaning!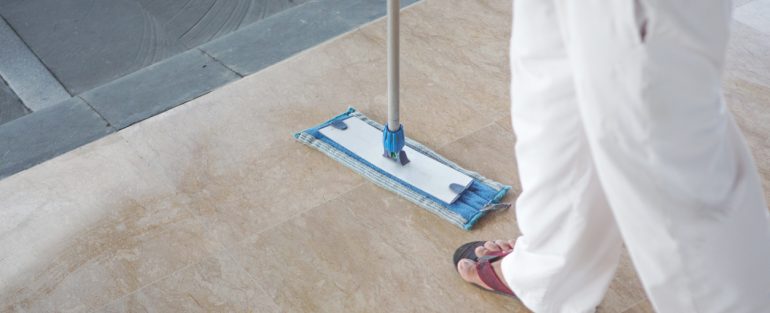 Remove dirt from the stone with soap and water
As a first point to discuss how to clean natural stone, let's look at a method.
Choose a large deep bowl where you can make the cleaning mix
Pour a measure of water into it (In proportion to the width of the stone surface you should clean)
Make sure it is not too much water (To avoid humidity) and that it is hot so that the stone does not erode
Add a neutral pH soap or detergent to it.
Note: Choosing this type of soap or detergent for cleaning is more convenient. They usually go well with almost any kind of material. In addition to that, they do not have too corrosive chemical components that stain or damage the stone. Because it is a general cleaning method (For various types of stone), we recommend using it.
Visible, it does not have to be expensive or specially designed for stone (Up to this point) you can opt for an excellent product of neutral PH that you get in the super. In any case, we want to make things easier for you.
Having already a good detergent take a cloth, a rag or a medium brush of medium bristles
Do not exaggerate and use rustic metal scouring pads. Do not go to extremes! Without removing the natural luster of the stone, use sponges that do not scratch or erode the same
Embed it in a mixture, drain it a bit and pass it on the sand making movements in circles
After that, rinse the surface with another cloth (or soft cloth) moistened in clean water and finally dry.
Suggestions to the method:
In the case of natural stone it is better not to use too much water because it will generate mold in the long run. Especially in cold and humid climates. Also if it is indoor stones ventilate the house thoroughly. Open doors and windows so that natural stone dries well.
# 1 Cleaning natural stone outdoors
Having the necessary materials, we can finish in record time how to clean natural stone. Indeed, natural stone is much sought after for the exteriors of buildings and homes. It is quite logical because its resistance to the sun, low and high temperatures, and external pollutants make it ideal!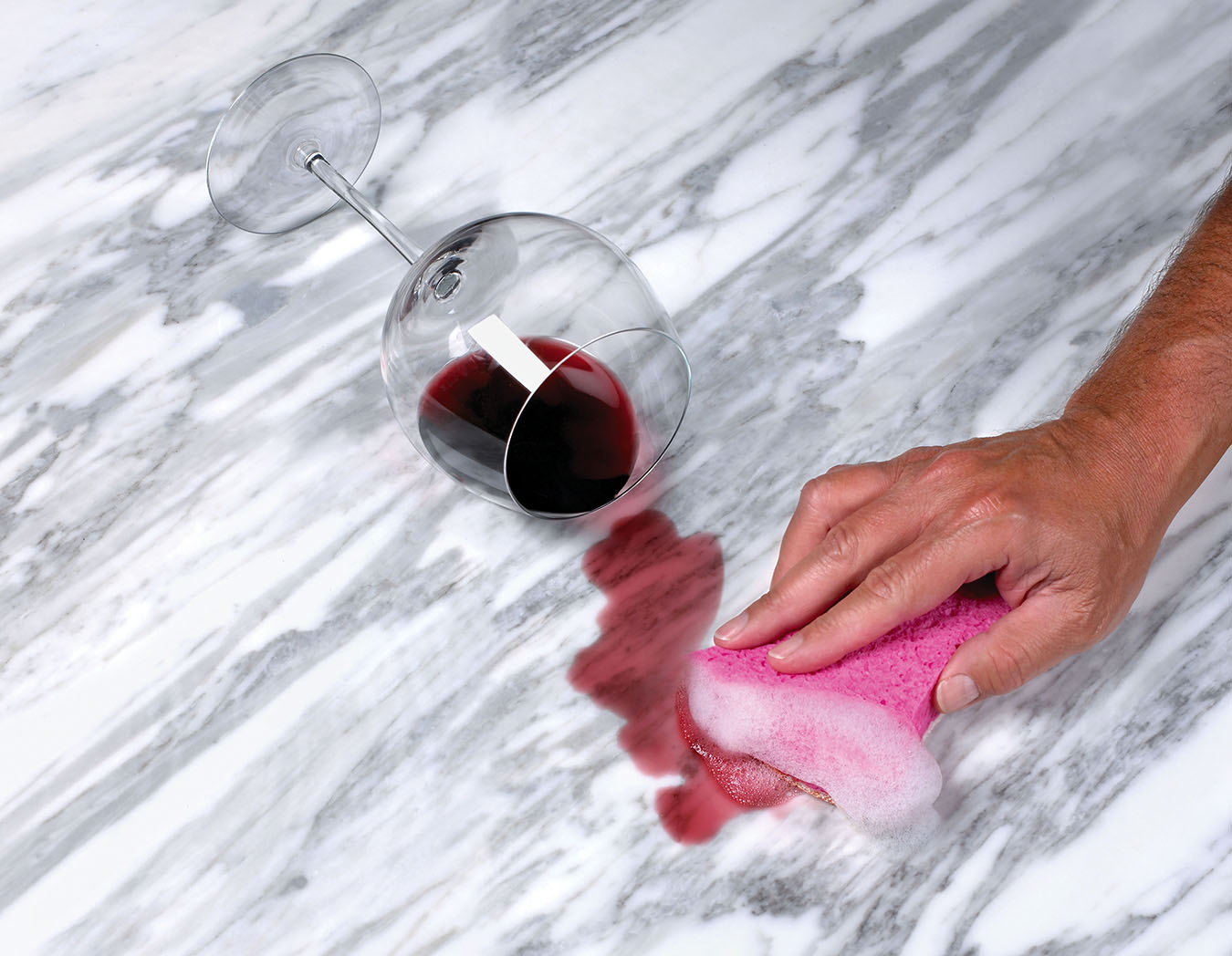 Long before attempting how to clean natural stone outdoors, you should have several suggestions in mind. This will allow you to avoid following errors of improvisation. It is better to take some time to clarify the details that damage the lining irreparably.
Width of the facade
Ask yourself How many meters of extension does the surface have to work? It is vital that you schematize this in your mind to know how to move through the facade. Is not it the same to clean the exterior walls of a building with 20 floors that of a house?
Examine whether the use of scaffolding, lifting systems or extensible tools is essential. Everything will vary depending on the width of the wall or pavement. Taking this aspect into account will also help you to know the exact measure of cleaner you will use.
Perform a previous test
The truth is that you do not know for sure how the wall or the stone pavement will react. Cleaners can have effects as variable as staining or discoloring the stone. Which is why it is advisable to apply a prior or control test.
You should only brush the stone in an inconspicuous region of the facade. What for? Well, only then will you truly know the degree of dirtiness. In addition to whether the degree of deterioration of the stone is already irreversible, it may require modifications. The risks of landslides are a possibility in old buildings.
Cleaning methods for exterior stone
Whether you try it with the help of specialists (such as home cleaning companies ) or that you do it on your own, you should not delay in taking care of how to clean natural stone outdoors! You can always look for how specialists clean facades. These services include all the tools and products.
Injection of water under pressure with a pressure washer
This method uses hot water released from a particular pressure washer. It is useful when dirt, mold and even verdigris are embedded in the stone. You can rent these machines in online stores yourself. Of course, if you have a cleaning company, they facilitate it.
But if you do not have one (And if the extension of the facade is not very large), a hand wash is not too much. You must have a brush with an extendable handle, stairs and a bucket with hot water. If the stains are too tight, then soapy water (using porous or neutral stone soap) is essential.
When using the pressure washer, be sure to set the water at low pressure. If the pressure is too high the good natural stone will crawl along with the dirt. Directs the jet from the top to the bottom horizontally.
Sandblast
Similar to the method of washing with water under pressure sandblasting is super useful. It is also through a professional employment machine. It has its disadvantages as the sand degrades the soft stone enough.
# 2 Cleaning indoor natural stone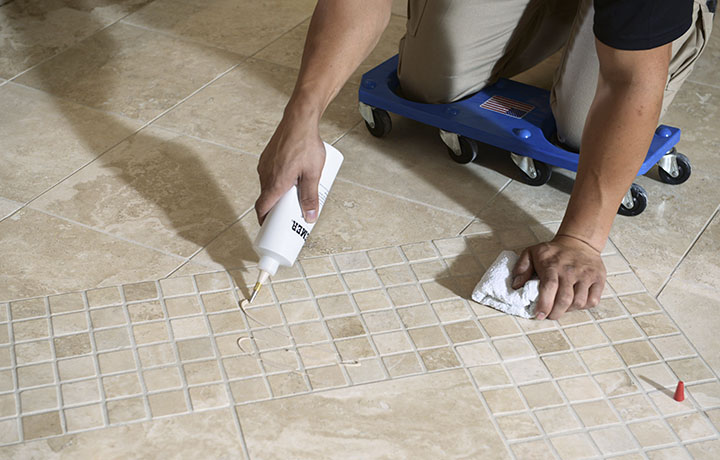 Certain types of rocks are less rustic; their composition is so much more delicate. The most sophisticated and elegant stones are chosen for interior walls and floors. That is why we must accept with great care how to clean natural stone. Knowing well what cleaning substances we can use and what not.
Simple water
In case of doubts, It is better not to take risks! There are so many types of stones for coatings (in infinities of sizes, models, and colors) that it is often difficult to find the product in particular cleaning. Do you have the option to consult the supplier or the builder? What cleaning method to use?
But if you still do not get an accurate answer, opt for water. Yes, pure water. Most of the time just using water and a little brush the spots disappear. The neutrality of the water will respect the characteristics of the stone. Also, the color will not degrade or damage the texture.
An accurate way to apply the water to remove stubborn stains when using it hot. Well, as we have seen, it is less likely to destroy it. Use it as a first defense weapon against dirt before experimenting with cleaners.
Sodium bicarbonate
Looking for homemade and quick alternatives to solve how to clean natural stone? Look no further because you have the solution near you! Just go to the alpaca and look for the baking soda. You'll have the situation under control! Your natural stone of stairs, bathtubs, and floors will look better than ever.
By making a poultice of sodium bicarbonate, you will get how to clean natural stone and remove stains. Take note and follow these instructions step by step.
Sodium bicarbonate cataplasm
Mix a portion of baking soda to equal parts of dishwashing liquid detergent in a glass container
That will form an excellent stone poultice to create a paste
Moisten a soft sponge with distilled water (avoiding lime)
Drain the abundance of water to avoid leaving moisture marks
Smear the stone poultice with a plastic knife
Leave the paste ¼ to a ½ inch high
Then place a plastic wrap over the application and seal the edges with tape
Wait for 1 to 2 days while the poultice is sitting on the stain
Remove the cover and tape
Remove the poultice with a soft plastic knife
And as the last step rub the stone that was stained with a wet sponge.
Alternatives to the method
It validly substitutes sodium bicarbonate for similar substances (such as fuller's earth, powdered chalk, diatomaceous earth or kaolin) even if you do not have liquid soap on hand, hydrogen peroxide or acetone will do the same. Instead of using a plastic knife, a spatula or wooden spoon is perfect.