Tanks have always been incredibly impressive machines of warfare and what machine could be worthier of various different world record attempts? Here we look at some of the current records that have been achieved by these colossal vehicles:
Royal Scots Dragoon Guards
Back in 1991, the Royal Scots Dragoon Guards were engaged in combat in the Gulf War. They achieved a world record for the longest documented range at which a tank managed to hit another tank. The hit was recorded at 2.54 miles away and was made by a British Challenger tank during the land offensive between 24th and 28th February 1991. The hit was taken by an Iraqi tank made by Russia, called a T-55.
K2 Black Panther
This South Korean tank holds the Guinness World Record for the most expensive tank ever produced. The K2 Black Panther costs $8500000 to manufacture and entered production in 2009. It is the most expensive tank so far in history. IT can carry a 3-man crew and holds a 1,500 hp engine that enables the tank to reach speeds of 44mph on roads and 31mph in off-road conditions. It can cross rivers of up to 13 feet deep and carries a 120mm 55 calibre stabilised bore gun. If all this talk of tanks whets your appetite, then why not consider booking a Tank Driving experience? Visit Armourgeddon for more information.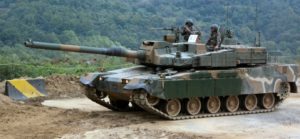 Challenger Tank Pull
Fancy trying to pull one of these beasts? Well, the soldiers of the Royal Tank Regiment in Tidworth did and became the first regiment to successfully complete the pulling of a Challenger 2 battle tank. 80 soldiers were involved, and it only took them 2 minutes and 9 seconds to earn their spot in the Guinness Book of World Records.
World of Tanks FV102 Striker Tank Pull
In the world of gaming, World of Tanks is a massively popular tank warfare game. They decided to stage a contest at the Arnold Pro Strongman contest in Australia to see if any of the strongmen could pull an 8-ton FV102 Striker tank. The contest was to celebrate the latest update to the World of Tanks game.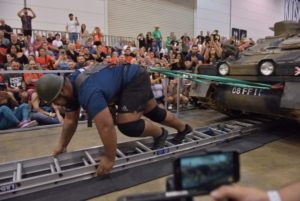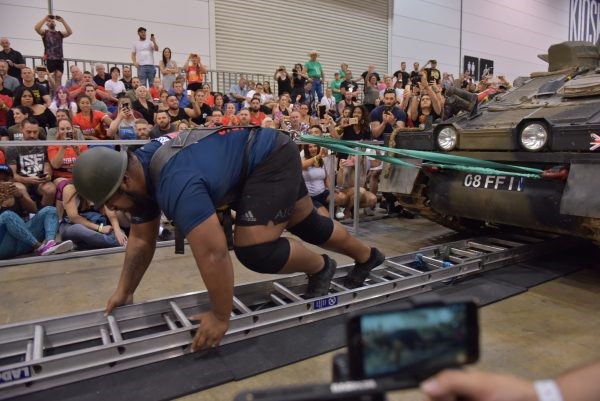 The contest was held in Melbourne and the record was achieved by Australian strongman, Eddie Williams. The task was to pull the tank over 10 metres. He achieved the world record in an incredible 36.65 seconds. The Aussie tough guy managed to beat his closest challengers time by 10 seconds. He dedicated his emotional win to his recently deceased cousin. The contest was watched by Hollywood legend Arnold Schwarzenegger, a proud tank owner himself.