If you're looking for some shelter for your vehicle, a carport can be the solution. A carport provides great shelter from the elements not only for your car but for people and pets too. A carport can be made from wood, metal and a variety of other materials and is a popular replacement for a garage. There are numerous benefits and here are just some of them:
Protection from the weather
Pulling in under a carport will keep you out of the worst of the weather when you get out of your car. Whether that be staying out of the hot sun in the summer or avoiding the heavy rain, sleet or snow, a carport has a roof and sometimes sides, but enough to cover you from the elements.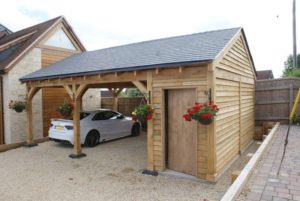 Living Alone
For those living on their own, a carport can provide peace of mind. Sitting right next to the home, pulling up close to the front door is safer than parking on the street, for example. Fit the carport with motion-activated lights and a security camera and you'll feel even safer.
Added protection
Keeping a car underneath a carport can also reduce the risks from accidental damage, vandalism or theft. Burglars could also be deterred from entering a carport located so close to the home. For Bespoak Oak Frames for a carport, visit bespoaktimberframes.co.uk/ 
Useful extra space
The space under a carport can be used for other things, not just the car. They can be used as outdoor porches, for example, if you could do with the additional space.
Not just for cars
Just because it's called a carport, doesn't mean you have to use it for this purpose. A carport can be used to protect and store any vehicle, such as boats, motorbikes or trailers. This is especially useful for those who have a garage but need additional storage for further vehicles.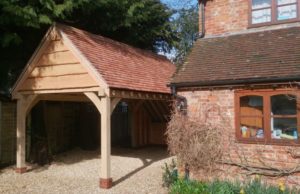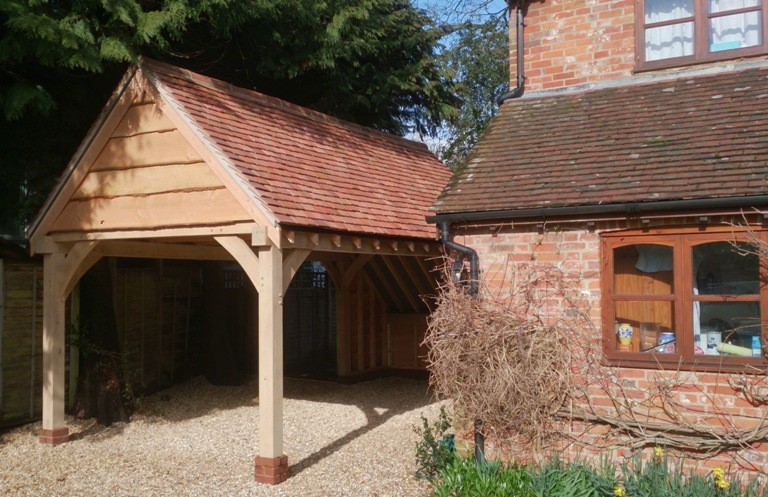 Shaded area
When not being used for vehicles, a carport offers an ideal shaded play area for children or grown up get togethers in the summer.
Add value to your home
Homes without a garage are often seen as at a disadvantage. A carport can solve this issue as potential buyers can see a well-constructed, stylish carport to protect their vehicles close to the home and not on the street.
Blend in with your property
The majority of carports can be constructed to blend in or resemble the existing style, colour and architecture of your property, whether this is siding, wood, brick or a combination of materials. This helps the construction look seamless and avoid concerns about attaching an eyesore to your property.