The historic market town of Tewkesbury might be small, but it has packed in a lot of history over the years. Many people come to the town to visit and see its many buildings which date back hundreds of years, so a walk around Tewkesbury can feel a little bit like stepping back in time.
As well as having a lot of historical sights, Tewkesbury is also a thriving modern town, and home to businesses like Tewkesbury business coach Randall & Payne.
For visitors and residents alike, Tewkesbury is a town that is perfectly placed to enjoy nature, and spending time outdoors. With two rivers running through the town, the Severn and the Avon, waterside walks can be easily enjoyed, and being in Gloucestershire, it is easy to get to beautiful woodlands as well as wide open countryside to spend time enjoying the peace and tranquillity of the great outdoors.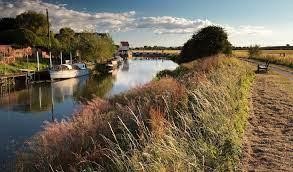 If you are planning to visit Tewkesbury, here Are just a few of the things that you can enjoy locally, that may well have you returning over and over again…
Festivals and Fayres – Tewkesbury has a lot to celebrate, and its street festivals attract people from far and wide. The mop fayre held in the town in October has its roots in the town's medieval heritage, and the tradition for the annual fayre is still going strong today. As well as the mop fayre, the town also celebrates its history with the always popular medieval festival which is held in July. Step back in time and see the historic battles being waged around the town, as well as having the opportunity to try many medieval themed foods and drinks.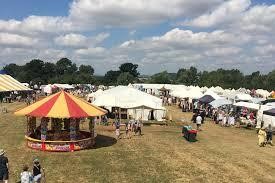 Historic Sights – There are many historic buildings in Tewkesbury, dating back centuries. From the beautiful Tewkesbury abbey which was completed in 1121 to the old hat shop which is one of the most photographed buildings in the town, standing on Church Street it is an imposing timber framed building. You can also visit the Tewkesbury Museum to learn more about the area, its social history and the events which shaped this unique town and made it what it is today.
Scenic Walks – Walks are something that you can really enjoy in this area. Walk around the old town and get a feel for the buildings, or head out into the surrounding countryside. The Severn Ham walk will take you to a water meadow which is a nature lover's paradise, as it is home to many species of birds and insects. If you want to see the place where the battle of Tewkesbury was famously fought in 1471, take the battle trail through the fields and along the rivers to take in this special piece of history. You are also on the doorstep of the Cotswolds as well as the Malvern's where you can enjoy fantastic walks and spectacular views over Gloucestershire and beyond.