Maybe the title of the post has something intriguing, but it is true now you can start your PC from your Android device in a simple way. Maybe you are wondering. How do we start a computer from a phone? The answer is very simple. We will use DriveDroid to boot windows from android phone. It is an application that will help us with the task of starting an operating system from our Android device if it is the first time we hear about this we advise you to stay until the end of the post. You can buy the apps online.
Boot windows from android phone
DriveDroid will allow us to store an ISO or IMG image of an operating system and start a computer from it by connecting the mobile to the latter. It is one of the most used applications in the world of computer science. If you did not know it, surely from today.
They would be installed on your device. And it allows what we have already said, starts or in technical terms "initialize" a computer by connecting the phone with the USB cable to it.
Before continuing with the description of the application, you must take into account some points that are very important if you intend to use the application. There are about 35 different operating systems that can be installed in DriveDroid, eminently based on Linux, and whose full list power from a link that we will leave in the bottom. So this is another saying that you can not find the Windows operating system and keep in mind that not all Linux distributions can be booted from USB, some need to do it from CD.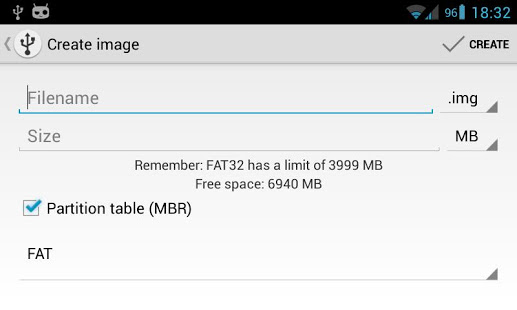 Files to boot your PC from your Android device
In the top part, we will leave you a link that will take you directly to the application so you can download it and proceed to install it. With this application installed, create one since it will simulate a blank USB that we can choose from the computer to create the ISO image on our phone.
Advantages of DriveDroid
It is a tool that may seem to be something technical for those who have never gotten involved with Linux but can be converted for anybody into insurance against possible failures of our computer, even if Windows is installed, it can be started without problems with another operating system. So you can access the data that has the hard drive without having to partition it, go loaded with USB all the time or find where we put the CD that we prepared at the time and if this is already broken.
Disadvantages of DriveDroid
As usual, there is a free version and a paid version. The differences free, we can change the size of the images as well as add our repositories, something that in a group of friends or a company is very useful to share files with the license.
The best of all is that this application can find it for free. So, wait none longer and try this great application. If you liked this article, do not forget to share it with your friends and on your social networks.