A garden is something different to everyone – it may be a place where you entertain, it might be somewhere where you can concentrate on growing vegetables and fruits, or it may be a space for children to have fun and play safely. However, for many of us it is also a place where we can really relax and unwind.
A space to chill out and escape is something that many people crave, and a garden is a great place to do it in. But how do you create a garden that gives you that relaxing feel? Here are a few ideas…
Add Water – It is well known that water creates a tranquil atmosphere. When we picture a Japanese garden that is known for being a tranquil and peaceful place, water is a prominent feature. Listening to the sound of water is something that is soothing for many people, and spending time near water is something that many people enjoy – just think how a day at the beach or spending time by a river helps to lift the spirits. Whatever size your garden is, it is easy to incorporate water into it – a pond or a small water feature like a fountain can introduce that relaxing water into your garden.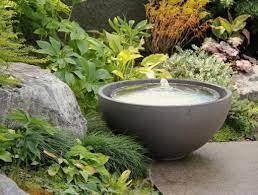 Express Yourself – Making the garden an expression of the things that you love is important. Think about the things that you lie and use that to guide you when designing your perfect garden space. For example, an animal sculpture like this www.gillparker.com is a great way to add some interest to the garden, or you might also like classic statues or show your fun side with garden gnomes and pink flamingo lawn ornaments!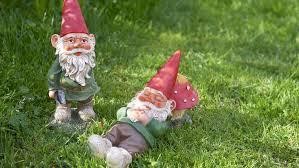 Create Comfort – Having a comfortable place to sit when you are spending time in the garden is important too. Now is a great time to go shopping for outdoor furniture, as at the end of the summer there are lots of places holding sales and discounts. If possible, test out different types of furniture for comfort rather than just going for looks alone. There are lots of styles to pick from including large seating areas with tables, swinging egg chairs and relaxing loungers.