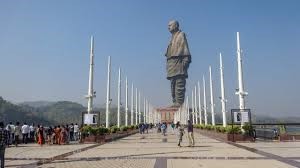 The next biggest bronze statue.
Ask any artist and sculptor what their favourite metal to work with is and the answer is generally Bronze. Being and alloy, a mix of two metals with an additive (in this case arsenic), bronze is easy to melt into a liquid and moulds itself well into the clay or more modern rubber moulds that the sculptor has been making. When the mould is removed it is much easier to remove the flash, the bits that get between the cracks of the mould, and it is a simple task to file out any imperfections or parts that the artist may want to change. Bronze is also longer lasting as it doesn't stain and it's very hard to break. This means you will see lots of pieces featuring humans pointing, reaching out or holding something as with marble this can easily snap off. To see some lovely examples of bronze work such as a Bronze Wildlife Sculpture then visit the work of artist https://www.gillparker.com/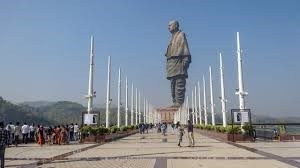 Bronze sits well as a material too small to enormous projects like the one that has just been completed in India. This is of one of the countries founding Fathers Sardar Vallabhbhai Patel and is called the Statue of Unity. It stands at six hundred feet tall and dominates the Gujarati skyline as it can be seen for miles. However, not to be outdone the Indian government has decided that rather than being content with having the world's largest statue they would rather go and build another two at seven hundred and twenty-five feet just to be on the safe side.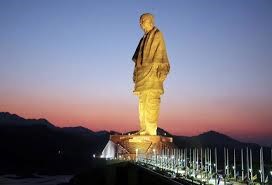 One of the statues is of the Hindu God Ram and it will be located on the banks of the Saryu river on the site of a temple. Ram us an important figure as he is an avatar of the high god Vishnu. For the devotees of certain Hindu elements of faith, he is the supreme being so a massive statue is very appropriate, The other is to King Shivaji and will be on the coast of Mumbai. King Shivaji is a major figure in Indian nationalist politics (as is Patel and Ram) as he was a leading figure in establish Hindu rule and rebelling and resisting against the power of the Persian empire. He's going to be sat on a horse waving a sabre about, which will give him a few more feet