Do you want to buy a wireless keyboard from Logitech? You will make an informed decision, because this brand manufactures keyboards of very good quality. As there is a lot to choose from, I have taken the liberty of making a list of the best ones so that it is easier for you to make a decision.
Logitech Mk220 wireless keyboard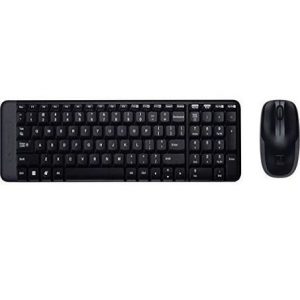 It is one of the simplest of the brand, but I can assure you that it will give you a good result. It is a good option, especially if you are not going to use it professionally. The keyboard is ready to write in Spanish, thanks to the fact that it includes the letter ñ. Although all the models in this list include it.
It has a wireless receiver that works through USB and a connection that works through the 2.4 GHz frequency. We are before a compact pack of mouse and keyboard that for the price it has is a great alternative, without forgetting that writing is a very simple task.
Logitech MK270 wireless keyboard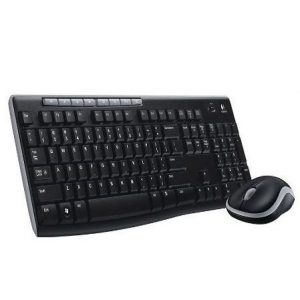 It is one of the most used and most recommended options when using a pack in a professional manner. This is the model that I currently use to work and I can assure you that it is giving me very good results. The keyboard is very easy to use and the pulsations are captured without problems by the keyboard and later by the computer. This facilitates that the writing is as agile as it should be.
As for the mouse, it has a perfect size so that it is easy to handle and at no time is annoying. I do not want to forget to mention that it has a great autonomy, both the keyboard and the mouse.
Logitech K400 wireless keyboard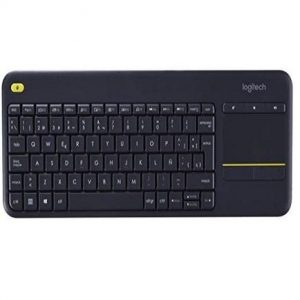 It is the perfect option if you want the keyboard like the mouse to be in the same place. This option can be good for any computer, although it is usually used mainly for TV box and for smart TVs. This is because it is very light, comfortable and has a mouse included that makes handling simple.
It has a radius of action of 10 meters and the duration of the battery is long, it is estimated that it lasts more than a year without problems, as long as it is not used at a professional level.
Logitech Mk330 wireless keyboard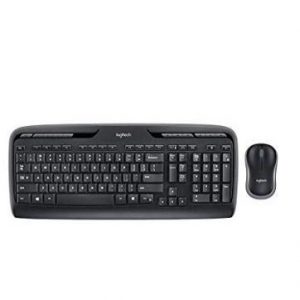 It is one of the most elegant and professional designs of the brand, hence include this model in the list. Another point in favor is that it includes flat keys that make writing much easier with this keyboard. And if that were not enough, it is one of the quietest keyboards at the moment. I can assure you that you will be able to enjoy a very good writing experience.
The mouse is typical of the brand, which means that you can move around the screen of your pc in a very simple way.
Wireless Logitech keyboard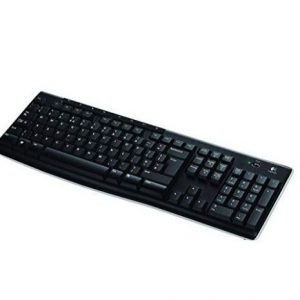 In this case only the keyboard is included, that is, the mouse will have to buy it separately. The design is simple, although it includes quick access keys that makes it a very interesting option to consider.
We must bear in mind that this keyboard is comfortable to use and very resistant to splashes. If you are one of the people who use the PC when they drink I eat, this keyboard will hold up very well the possible splashes that may occur. Without forgetting that the keys are reinforced so that they last as long as possible.
Logitech Mk540 wireless keyboard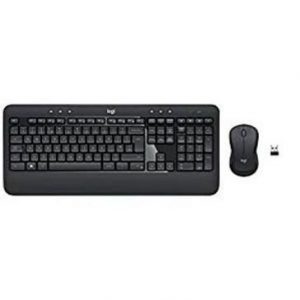 The truth, we are facing one of the best packs in this list and the brand. It is a perfect option for people who want a professional mouse and keyboard for daily use and do not want to have to change it within a few months. I can assure you that with this keyboard you will have access to all the keys that you will need to work in a professional manner, while you will feel very comfortable with the writing. The pulsations are very simple to make and above all very comfortable.
Another point in favor is the autonomy of the mouse as well as the keyboard. The battery will last you for many months, so you can work with total freedom.
White Logitech wireless keyboard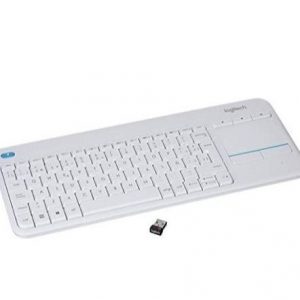 The vast majority of keyboards are black. Well now I want to present you a white keyboard. If you want something different from the others, this keyboard will offer it to you.
I want to make clear that this keyboard only has the main keys, at the same time that it includes a tactile mouse on the right that will allow you to have everything on the same device. As in other cases, the keyboard is quite durable and offers a good autonomy. It may be a good choice for you if you like this color.