What actually happens when you have a smile makeover depends on a number of factors. Following a consultation with your dentist, you will be able to decide which of the available cosmetic dental treatments will best meet your needs. Treating yourself to a smile makeover can boost your confidence and make you proud of your smile's appearance.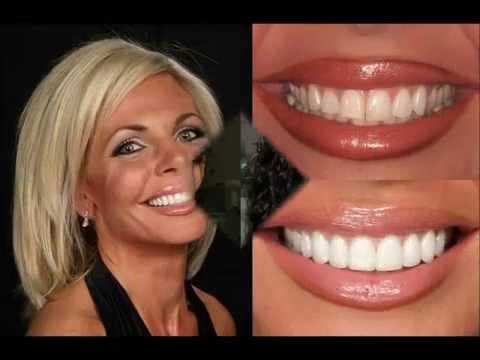 What Does a Smile Say?
In addition to making you look attractive, smiling can make you feel better, reduce stress and even influence others. According to Ron Gutman writing in Forbes, Paul Ekman, a leading expert on facial expressions, has found that smiles mean the same in widely different societies and are cross cultural. Having an attractive smile can be beneficial wherever you are in the world!
Changing Your Smile
The first step involves meeting your dentist in your home city to discuss which of the cosmetic treatments will be best for you. You may have a clear idea about what you would like to change about your smile, or you may need advice from your dentist.
In some surgeries you will be able to choose your ideal smile shape from a "smile library" either digitally or in printed form. This can help your dentist to decide which treatments are most appropriate. They will tell you what will happen at each stage of treatment and answer any questions you may have.
Cosmetic Smile Makeover Treatments
Smile makeovers from practices such as https://cathedraldentalclinic.com/orthodontics-cardiff/invisalign-cardiff/ who offer Cardiff Invisalign, may involve one or more procedures such as teeth whitening, teeth straightening, implants and veneers or perhaps invisalign. Overcrowded teeth can be aligned, protrusions can be reduced and gaps can be closed, making your smile look better. Narrow smiles can be widened, the shape or length of the teeth can be changed, missing teeth can be replaced and teeth can be whitened to the prearranged shade. Usually the top eight or ten teeth are involved in a smile makeover, and sometimes the equivalent lower teeth.
Multiple porcelain veneers are perhaps the most commonly used treatments in smile makeovers because they are hard wearing and the aesthetic results are so marked. If veneers are used on the top teeth, the lower ones will usually need at least to be whitened.
Smile makeovers are often carried out prior to a special occasion such as a wedding or significant birthday.