The potatoes are a food that can be prepared in countless ways, are so versatile that 's why we have them permanently in the pantry, a basic that gets you out of any trouble at any time.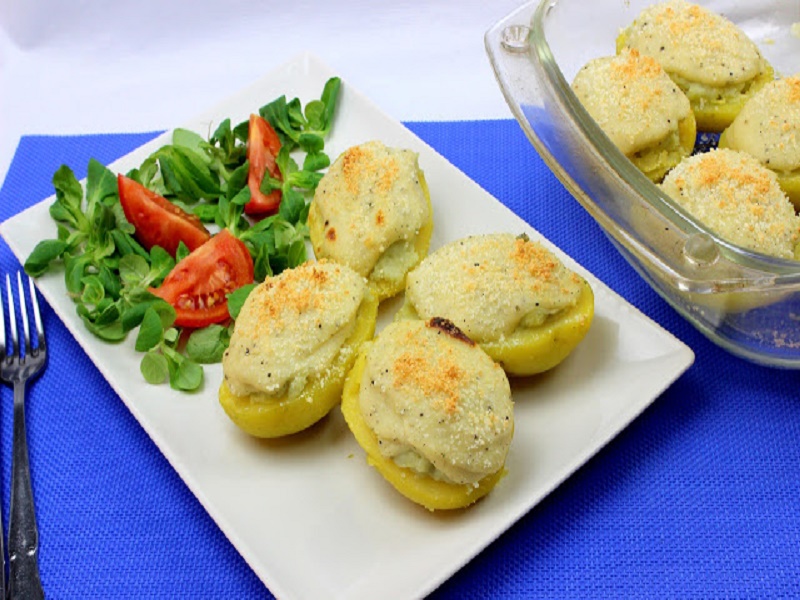 At home we like very stuffed meat , or stuffed with tuna, which are also very rich. But today I have filled them with blue cheese . I had a piece that I had left over from another preparation and I wanted to spend it on these potatoes. If you are a lover of that cheese, you will love it.
You can eat them like that, as a single dish, accompanied by a salad, they are very nutritious and energetic.
Ingredients:
– 4 medium potatoes
– 100g of blue cheese
– Bechamel sauce
– 3 tablespoons of liquid cream
– Cheese grated to taste
– salt to taste
Preparation:
We clean the skin of the potatoes well. We put them in a pot covered with water and with a little salt, we cook them until they are tender.
We take them out, let them warm up and peel them off, or if we like them with skin, we leave it to them, as you prefer.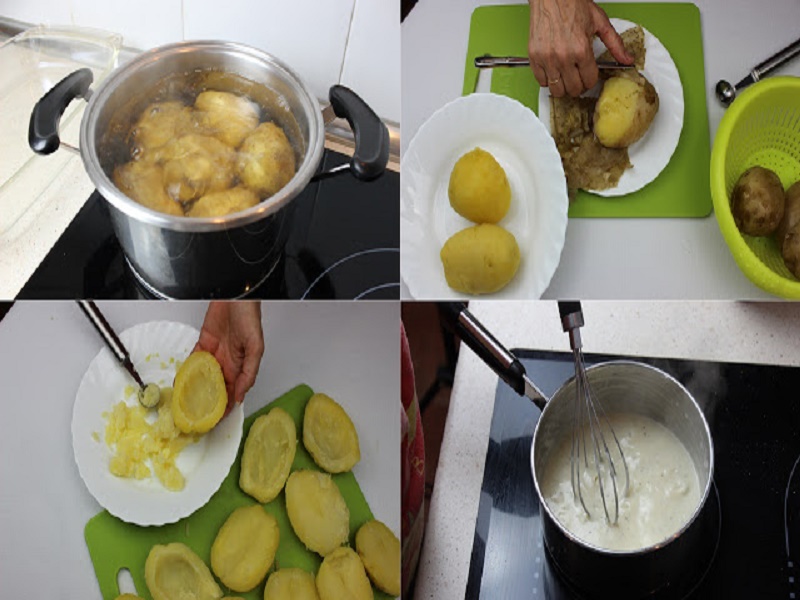 We cut them in half and remove some meat from the center, with a spoon or take out balls.
We make the bechamel sauce.
Crush with a fork the meat that we have taken from the potatoes, the blue cheese and the 3 tablespoons of cream.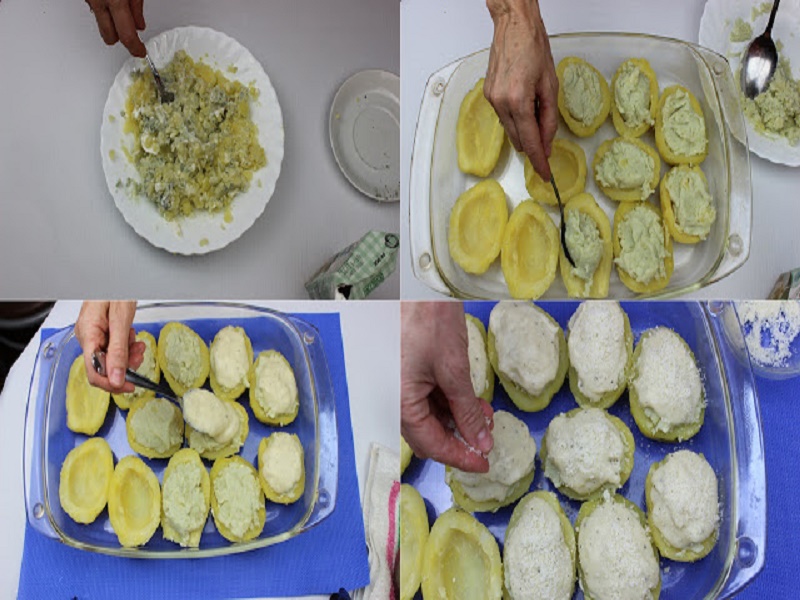 Fill the potatoes with that dough. We put a little béchamel on top. Sprinkle with grated cheese and gratin them in the oven until they brown a little above.