Currently, women and men take more into account our appearance, that is why we want to uproot and forever our annoying hairs that by nature appear from the stage of puberty more abundantly in some people than in others. Thanks to this way of thinking there are several methods to carry out this process, such as laser hair removal, waxing with hot wax, sugar wax which usually has a high cost.
Tips for hair removal at home without spending a lot of money
That is why we present a better way for you to eliminate the obnoxious hairs of your body without having to spend a lot of money.
Since ancient times there is this method but now it is done much more frequently in the comfort of your room, very quickly and without difficulty, we will help you to do it …
You must have at hand
The juice of a yellow lemon
2 cups of sugar
5 tablespoons of honey
For preparation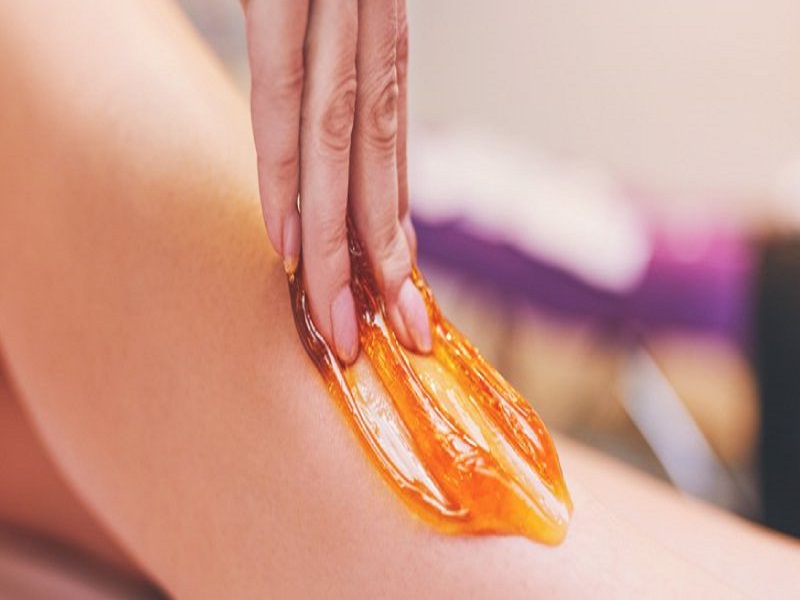 In a medium saucepan over medium-high heat place the lemon juice and sugar (the juice should completely cover the sugar).
Stir in circles with a wooden spoon until a homogeneous mixture has been created.
Slowly add the honey, always stirring. If you have a thermometer it will be perfect to measure your temperature (the ideal for this sugary homemade wax is 115 °).
When it starts to boil immediately lower the heat to slow, you will see how the color turns to a medium brown. You must be very careful so that you do not burn out as you will have lost all the materials.
Empty the mixture in a container with a lid to preserve it. Let it cool!
Its application is simple
As the main step, you must wash your hands to avoid contact with bacteria because when we shave we open the pores of the skin, in turn, you must clean the area to be removed with a little alcohol and a cotton swab.
Apply a bit of talcum powder with a large mop brush so that the wax adheres better to the skin, taking into account that it must be a thin layer of wax you can perform a successful job.
Apply with a thick wooden palette your sugar wax in the same sense of the growth of the beautiful. (If you notice that it is very thick heat it a little so that the effect will be quick and painless)
If it is your preference to stick a piece of POP fabric or better known as stretcher fabric and pull in the opposite direction to how you hit it, this mixture lends itself to be removed without the need of any other item just by cooling on the skin.
To finish it applies a very moisturizing cream to soothe the skin and avoid dryness or roughness.
Advantages of the Sugar Wax
It is very accessible in terms of price.
It is as durable and good as waxes with chemicals.
It causes less pain in the skin than ordinary waxes.
Remove hair of any size, even if they are very short.
It can be used at room temperature.
Helps the user to eliminate dead skin cells and boost or boost their regeneration.
It does not contain chemo or artificial substances.