With the advent of recent production of the musical version of Only fools and Horses maybe it's time to look back and consider its legacy what the antics of Del, Rodney, Grandad and Uncle Albert have given us and left us with. The musical is an idea that was considered, even to the point of some rough drafts being created and songs by the show's writer John Sullivan. Unfortunately, the death of Sullivan put the project on hold with little chance of it being taken up. However, the intervention of the writer and comedian Paul Whitehouse, of Fast Show fame, meant that with his development the show would come to the West end, albeit with no original cast members to fill the roles and including Whitehouse himself as Grandad. Whether this new format of the show will be a hit is unclear (it has already received an average rating review from the BBC's respected arts critic Will Gompertz) as these much-loved characters make a return. At the time of the TV show it was essential viewing and the need for a decent TV Aerial Installation Swansea or anywhere else in the country was greatly needed. What were the shows highlights that we remember the most?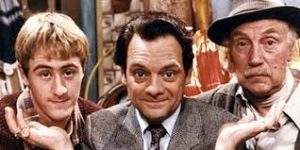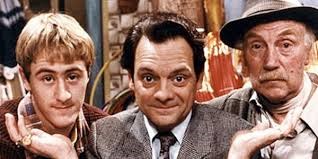 Del hand gliding – In an attempt to impress a girl both he and Rodney like, Del pretends to be into this extreme sport. He suddenly finds he can do it almost injuring himself in the process only for the girl to go off with someone else.
Del and the bar flap – Del and Trigger are hanging out at a new swanky up market bar pretending to be Yuppies. Catching the attention of two girls Del points out to Trigger that they are in with a chance and they should "play it cool". Not realising that the Barman has left the flap up Del confidently leans back onto the Bar only to slip back into the gap in a bit of brilliant timing by David Jason who doesn't even try and stop himself.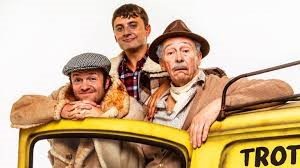 The case of the butterfly. Totally broke and owing their friend Denzel some money the brothers desperately try and find a missing rare butterfly for a reward. After many attempts they catch it and a triumphant Del tells the passing Denzel "Look, Denz! I've got your money" holding out the butterfly with both hands, only for an unsuspecting Denzel to say, "Great Del!" and slap both his hands on Del's crushing it.
The Chandelier – Regularly voted the best British Sit com scene ever the brothers are posing as Chandelier cleaners. Holding a tarpaulin under a Chandelier they get Grandad to unscrew it in the roof above.
"It's definitely coming Del Boy!" shouts Grandad.
"Now, brace yourself Rodney" says Del and Rodney nervously nods. At that moment another Chandelier crashes to the ground several yards away from them both. Brilliant.