If you have a gas stove, this article is for you. We know that these types of burners get dirty easily, which can lead to a greater cleaning task and that requires a little more time. But you can not escape. It is necessary for a hygiene issue. It is also for safety because any food or liquid that spills while cooking can end up plugging the holes of the stove and, therefore, hinder the combustion of gas. Do you want to know more? Here, we explain how to clean a gas stove. Discover the best products, the simplest tricks and all the keys so that your gas stove, besides being safe, is always clean and shiny.
How to clean a gas stove?
Before we start with our cleaning tricks, you need to know why the importance of properly cleaning a gas stove. Surely more than once has spilled liquid, has overturned some container or sprinkled some food while you were cooking. All this dirt concentrates on burners, or stoves, which can be dangerous because he thinks that if his orifices are plugged, gas combustion will be difficult. It will come out with less force, power and efficiency.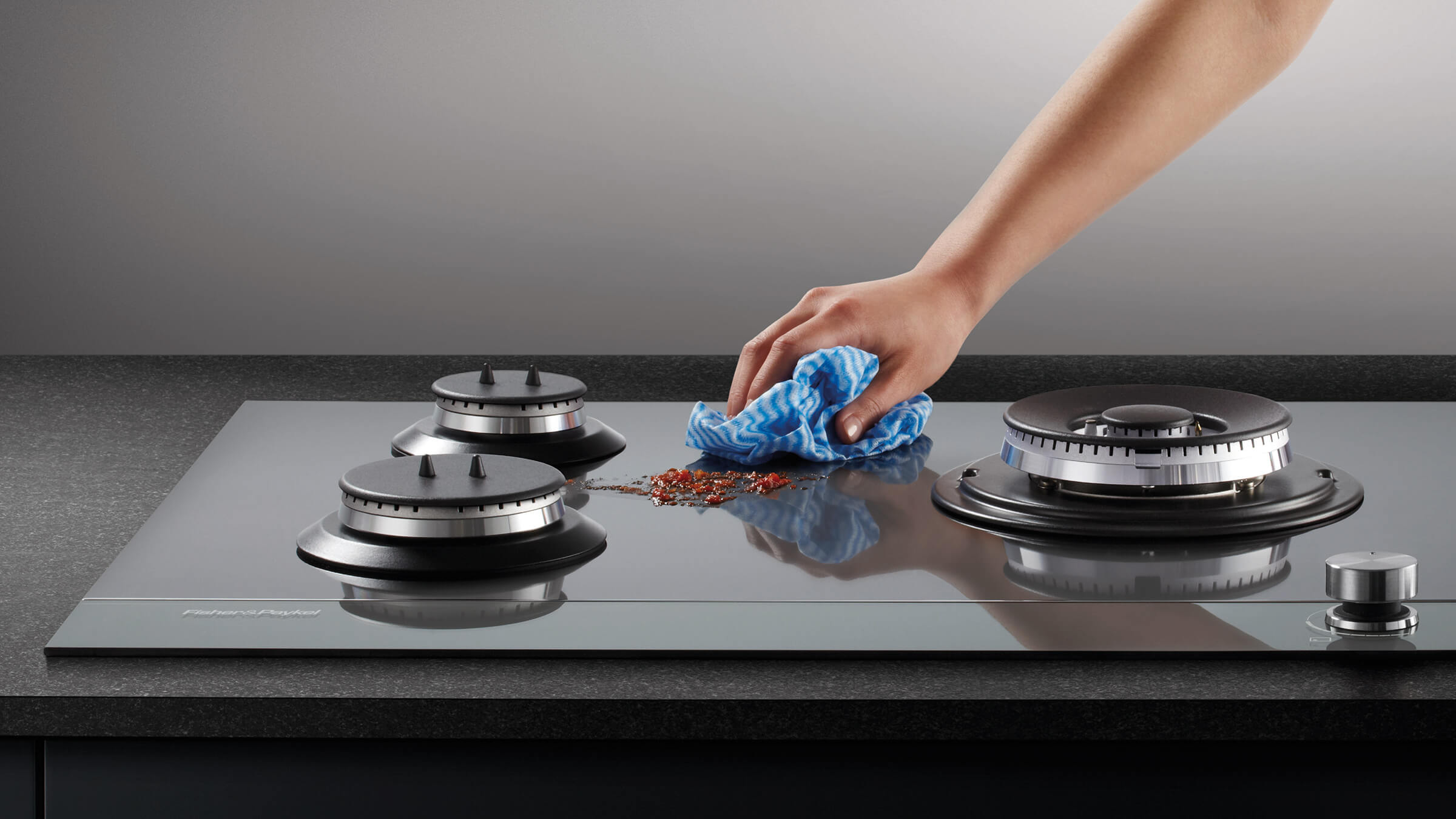 First step:
How to avoid the obstruction of the stove? You have two options: the first is to control and monitor more splashing or food spills while you are cooking, but we know that many times it is inevitable. For this reason, the second option is to imply often the stoves to make sure they are in perfect condition, so in addition to ensuring the good degree of hygiene of your kitchen, you will help to make it a safe and effective tool.
Second step:
There are many tricks with which you can clean a gas stove. If you do not have much time, this is ideal for you. There are numerous cleaning products perfect for carrying out this cleaning task, for example, those specific to the oven. If you get one of them, cleaning will be very simple.
You should spray the product on the stove and rub with a brush to remove all dirt that clogs the holes. Wipe and let dry before reusing your gas cooker.
Third step:
If you prefer to use a home remedy, write down the following one. Fill a container with hot water and add vinegar and put the stove inside. Remember that the burner is made up of removable parts, so it will be easy for you to soak them. Let them rest in the mixture for about an hour, during this time, the power of the vinegar and its acids will help to soften the dirt to eliminate it completely.
Fourth step:
If after an hour soaking the stove has not been cleaned, you can try the following trick. When they are completely dry, sprinkle on them a teaspoon of baking soda because it is a product with a great whitening and cleaning power that will work wonders with the most embedded dirt. Then pass an aluminum sponge and rub the pieces of the burner well, so that the bicarbonate releases all its effect. Still not clean? Then, you must repeat the process until you get a 100% dirt-free burner.
Another good option to clean your stove is the use of a good kitchen soap or other special detergents. First, you must remove the grids next to the stove and let them soak to soften the dirt for about half an hour. You can do it by following the following trick: hot water with a good jet of soap and a good degreaser.
Fifth step:
Meanwhile, rub with a good dose of soap and a jet of water the entire plate of the gas cooker, which surely also has dirt. In this way, you can also focus on cleaning the orifices obstructed by liquids or food. To descale all this dirt, use a scouring pad and rub with energy. When you finish cleaning, rinse with hot water. In case it is very difficult to remove so much dirt, use a more efficient oven cleaning product.
Finally, to finish polishing your gas stove, we suggest using lemon. As you already know, it is a magical product to put an end to the dirtiness of the stove. You have two options: either substitute the vinegar (as we have seen in previous tricks) for lemon, or, rub directly with half a lemon all the pieces of the burner and, then, rinse with hot and abundant water. This citrus will act as a natural degreaser, so it will be much easier to drag and remove the dirt from your gas stove.