The entrance to the home is the key place to make a great first impression on guests. It's also an area seen everyday by the occupants of the home, so decoration, décor and lighting are of the utmost importance. The space wants to be welcoming and to set the tone for the rest of the property.
Spotlights
For any room, spotlights and downlights are a bright and interesting way to light a space. They are chic, contemporary and pleasantly subtle, helping to blend in with the surrounding décor on the walls and/or ceiling. Choosing stainless steel or chrome will also make the lights look decorative. They are adjustable and highly suited to lighting a hallway. A unique idea is to set them on the lower half of walls to provide a fun twist on lighting the path to the other rooms in the home.
Highlighting framed photos or art
The walls of hallways are the ideal place for hanging artwork or cherished family pictures and photos. However, when darkness falls, they cannot be easily seen. Lights mounted on the wall are a good solution and provide a softer way of highlighting favourite pieces as opposed to the hard glare of the overhead light.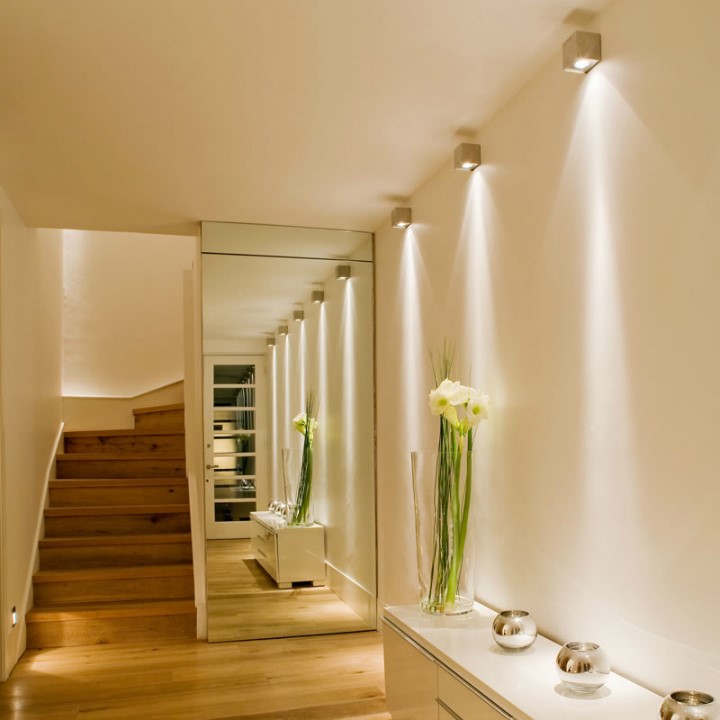 Timed lighting
Returning home after a long hard day at work is bliss but not so much when returning to a dark, unwelcoming property. Timed lights in the hallway can transform your home into an inviting place to return to, with warm lights to welcome on entering.
Ceiling lights
There is a staggering amount of lighting designs to choose from when it comes to ceiling fixtures. From pendant lights and lampshades to elaborate and decadent chandeliers. As well as the style of light, it's important to set it off with the right ceiling rose. For example, team up a natural wooden design with a wooden rose or metal with metal for a sleek, contemporary feel. For Ceiling Roses, visit a site like https://www.creative-cables.co.uk/2648-ceiling-roses
Table lamp
Hallways often contain a side table or small cupboard which is the perfect spot for placing a stylish table lamp. Something contemporary and decorative will provide a sparkling welcome for anyone entering your home after nightfall.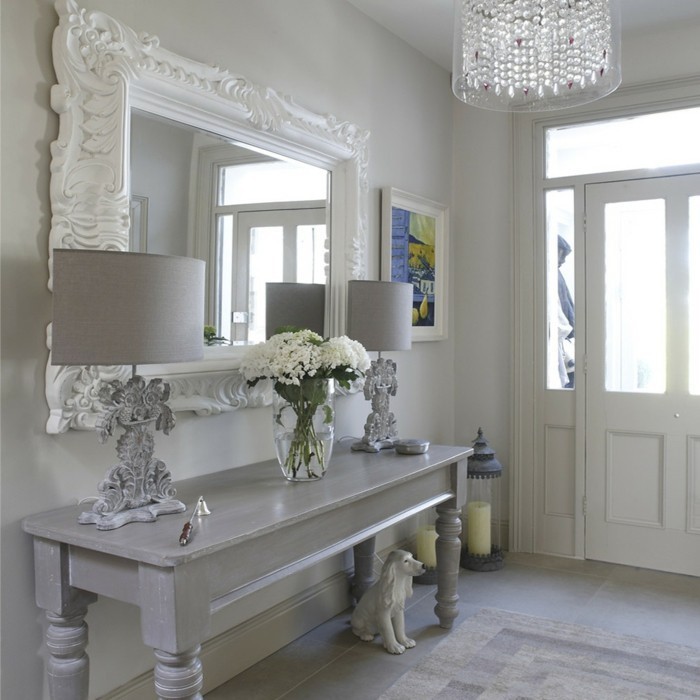 Open plan
Open plan halls and stairways will need a little consideration of how the light will travel. One idea is to have a main light on the upstairs floor with spotlights or a series of pendants following the stairs. After all, a dingy staircase is not only unattractive but not very safe either!