Having easy access to the beautiful local countryside is a huge positive reason for choosing to move somewhere. Gloucestershire is a place that attracts those looking for the peace and quiet of the countryside – places like these Stonehouse letting agent http://www.tgres.co.uk/office-locations/stonehouse-estate-agents/ have many properties appealing to those who are after a more relaxed pace of life in the countryside. Here are just some of the beautiful places to walk in the area…
Haresfield Beacon – This beautiful walk gives you stunning views across the county. Head up to the beacon and on a clear day you will be able to see for miles around – a marker on the beacon will tell you what you are looking at in each direction. From here you can also head into Standish woods, a beautiful walk at any time of the year, which is home to many native British trees, as well as various types of flowers, such as bluebells, wood anemones and foxgloves.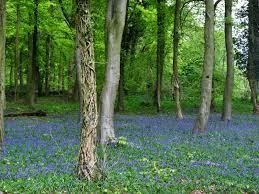 Woodchester Park – The beautiful, wooded estate of Woodchester park is a great place to relax and enjoy the countryside. This National Trust owned area attracts many walkers, keen to enjoy the woodlands and lakes and look out for the wide range of wildlife that calls this place home. From herons to bats there are plenty of creatures living in the area. As well as this you will see the picturesque old boathouse on the bank of the lake, and also explore the unfinished mansion which is famous for being one of the areas most haunted places.
Painswick Beacon – Just north of Stroud lies the pretty village of Painswick and the beautiful countryside surrounding it, including Painswick beacon. From the beacon you can see as far as the Brecon Beacons. You can walk through open countryside and pretty wooded areas on this walk, some of which is part of the Cotswold way trail, as well as the Wysis Way. If you are feeling energetic, walk from here to Coopers hill, which is another popular local viewpoint.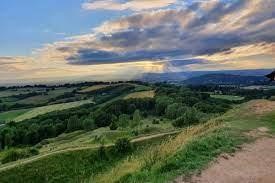 Sapperton – Enjoy the walk along the Wysis way and see the beautiful and tranquil canal on this section of the trail, which links Stroud to the Forest of Dean. The old canal which once linked the area to London in the Victorian era is now claimed back by nature. You will walk through wooded areas and open fields before stopping off for a drink in Sapperton pub the Bell.