When you are buying or selling a property, finding the right conveyancer can ensure that your house sale or purchase goes as smoothly as possible. Read on to discover what exactly a conveyancer does and how to choose the right conveyancer.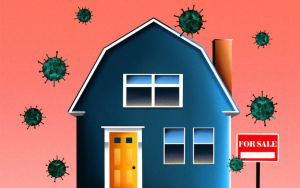 What is conveyancing?
A conveyancer puts together and arranges all the legal paperwork for a property sale. When you buy or sell a property, you will need to instruct a conveyancer to draft the contracts, arrange the relevant documents with the land registry, complete money laundering and identity checks and organise the movement of funds from the mortgage lender to the vendor.
Why is conveyancing so important?
A conveyancer plays a vital part in the house purchasing process. Once you have found a property to buy and instructed a conveyancer, one of the first things they will do is complete the property searches. This includes local authority searches to check if there are any environmental problems near the property or future planning developments that may affect it, land registry searches to check any issues with regard to ownership and environmental searches to check for local flood risk or subsidence. They also organise the seller questionnaires and the energy performance certificate and will draw up and review the contracts and liaise with the seller's solicitor. Furthermore, when you complete your purchase, they will arrange the transfer of the funds and ensure that legal ownership of the property is transferred correctly to you.
How to choose a conveyancer
Choosing a conveyancer is a really important part of buying or selling property. You need to find someone you can communicate easily with and that has a good reputation for keeping clients up to date. Most companies now have reviews online, so check them out for positive feedback. Also, ask around among friends and family to get recommendations for conveyancers they have used. Also, check how busy your potential conveyancer is, you need them to be available throughout your house purchase so it is important to confirm that they have enough time to take your case on. The Solicitors Regulation Authority can help with choosing a conveyancer.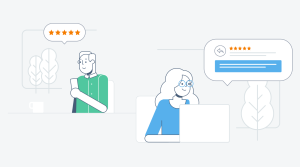 Conveyancing Fees
It may also be advantageous to shop around to find the best price for your conveyancing. There will always be adverts offering low fees, but they might not always be the best option. It might be helpful to find a fixed cost conveyancer so you can budget for exactly what you need to pay, although, with the nature of home buying, there may always be surprise costs along the way. Firms such as Sam Conveyancing can help with fixed fee conveyancing.
Can you do the conveyancing yourself?
It is not advisable to take on conveyancing yourself. Most lenders will require a registered solicitor or conveyancer to be in place before they will provide a mortgage. It would also be very easy to miss something very important such as a major problem with the property or surrounding area, which could potentially cause your sale to fall through and affect others in the chain. Additionally, if you do not transfer ownership correctly and legally, it could cause problems in the future. It may be tempting to try and save money but conveyancing is definitely a job for the professionals.