When it comes to enjoying the vast world of the arts one of the best places to do this is the Brighton Fringe Festival. This event celebrates the best of art in every form that you can imagine. It is a carefully planned event with Event Medical Cover and risk assessments all in place to ensure that all visitors can enjoy the events in the safety of a well planned festival.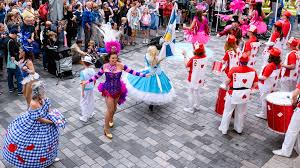 The Brighton Fringe was set up as a registered charity and creates most of its income for itself from the fees paid by participants, sponsorship and friends membership as well as from advertising fees. The event is as much about the local community as it is about the arts and the Brighton Fringe has some great relationships with businesses in the local area that work as mutually beneficial for both parties.
Events take place throughout the year that will entertain as well as educate people through the use of performances, tlaksand workshops. The largest event takes place in May where performers from all over the world arrive in Brighton to perform and showcase their work. Around 30 percent of the performers originate from eh Brighton And Hove area and the Fringe prides itself on showcasing the diverse cultural heritage that exists in Brighton.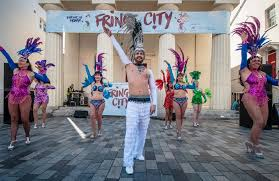 Access to the Fringe is completely open which allows anyone to register to perform at the festival without having to pass through strict selection criteria or undertake any auditions for selection purposes. The artists themselves also gain support from the Fringe program of events as workshops and mentoring is available all year round to help them further their careers and their performance skills. There are also bursaries available for the performers to apply for. Other support for performers comes from the close partnership working of the Fringe with international organisations such as the World Fringe Alliance and the World Festival Network. It is these partnerships that allows the Fringe to support performers to access support with developing their talents and skills as well as touring and fundraising for themselves.
Each year the Fringe sees new performers and artists attending for the first time as well as more established individuals and groups returning to perform for the festival goers as a thank you for the support that they have been given in growing their careers. If you are local to the Brighton area or within driving distance you may want to take a look at the event program for this year and find some performers that you want to go and see. You will find performers suitable for people of all ages and those for families. It really is an event for everyone from all walks of life to enjoy.