Fireplaces have long been central to our homes to keep us warm and protected. Their style and design make a room what it is, such is their strong visual presence when it comes to style and architecture. There have been some pretty iconic fireplaces over the years and you're sure to know most, if all of them but bet you've never really thought about them. Some hold historic or cultural importance, while others were made famous through pop culture. Here are just a few of the world's most famous fireplaces:
The Rumford Fireplace
This is one you might not have heard of. Count Rumford invented a new design of fireplace after studying heat and how it moves. It was his work that led to far safer fireplace designs that allowed smoke to be drawn out by the chimney efficiently but maintaining heat levels inside the property. His design included making the fireplace wider and shallower with different angles incorporated into the design to guide airflow better. Find your perfect Antique Fireplaces Ireland by visiting a reclamation yard. You can view a wide range of Antique Fireplaces Ireland from Wilsons Yard.
The Titanic
This is probably one of the more famous fireplaces. The fireplace of the smoking room was a grand affair that was forever immortalised in movies about the fated liner. The smoking room was used by second-class male travellers and featured a fireplace of stunning Italian marble that was delicately inlaid with mother of pearl. Another standout feature was that it was the only fully functioning coal burning fireplace on the whole ship. Legend has it that the fire kept the men warm as they played cards as the ship sank.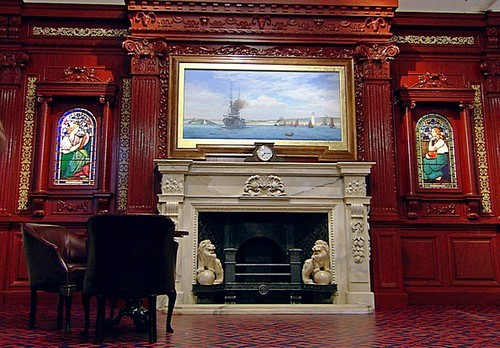 Home Alone
Another well-known movie fireplace is that which appeared in the cult classic Christmas movie, Home Alone. During the film, we see Macaulay Culkin's character standing by his Christmas tree and large fireplace bedecked with colourful stockings. The bright, cheeriness of the decorations compounds his sense of loneliness as he has been left behind by his family. The dramatic size of the fireplace also makes Kevin look tiny in comparison.
The White House State Dining Room
This fireplace has seen a fair few important dinners that's for sure! The current fireplace has been in situ since 1902 and features a green marble mantelpiece. The original mantelpiece was restored during JFK's time as president and features an inscription placed by Franklin Roosevelt.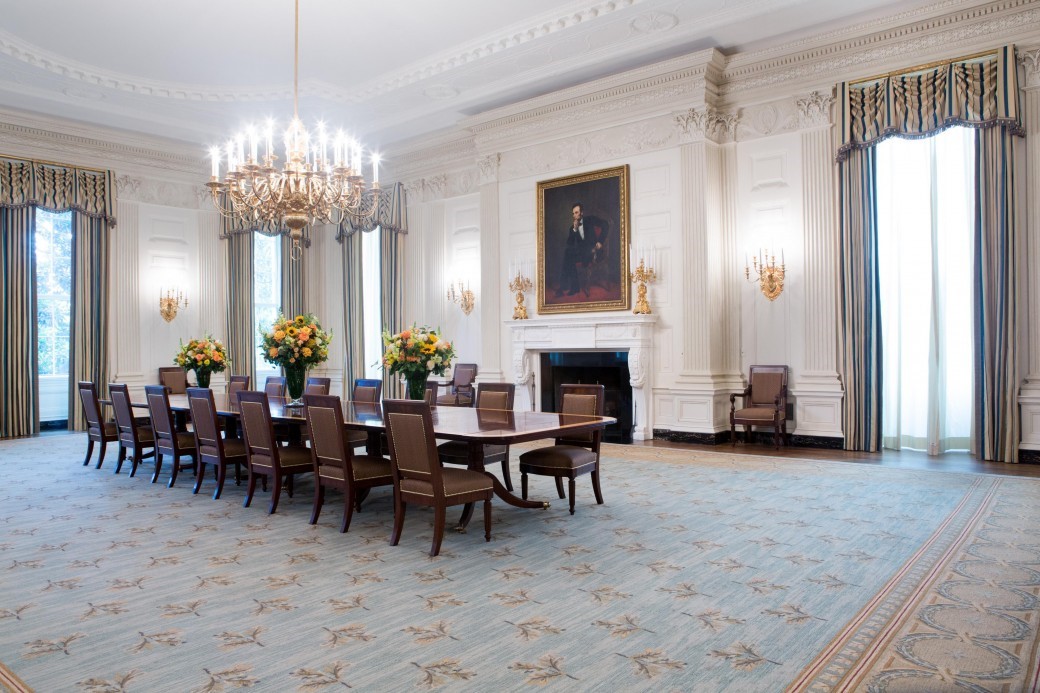 The Sistine Chapel
One of the most highly regarded and culturally important fireplaces in the world can be found in the Sistine Chapel. This is the iconic fireplace and chimney used by the conclave of bishops to signal the selection of a new pope. While it isn't especially beautiful or ornate, it has a huge significance to many millions across the world.