The kitchen is usually the favorite place in the house of most people , especially if you have a space where you can sit down to eat and chat, because in the end that's where you spend the most time. That's why we think that the design and decoration of an open concept kitchen is a success because you unify in a single space the cooking area, the dining room and the living room or lounge, but of course this requires a good interior design so that everything is left coordinated and that the kitchen does not spoil or influence the decoration of the living room. It also has functional advantages because we get a feeling of spaciousness and in the case of a family, company, someone can be cooking, others working at the dining table and others watching television.
Today we want to show you some open kitchens that are perfectly integrated in the living room, thanks to the design and decoration, and that not only rely on their decoration but also bring charm and a special touch.
In small spaces, the kitchen is integrated into the living area is strictly necessary because we take much more space if we remove walls and walls, part of the visual sensation.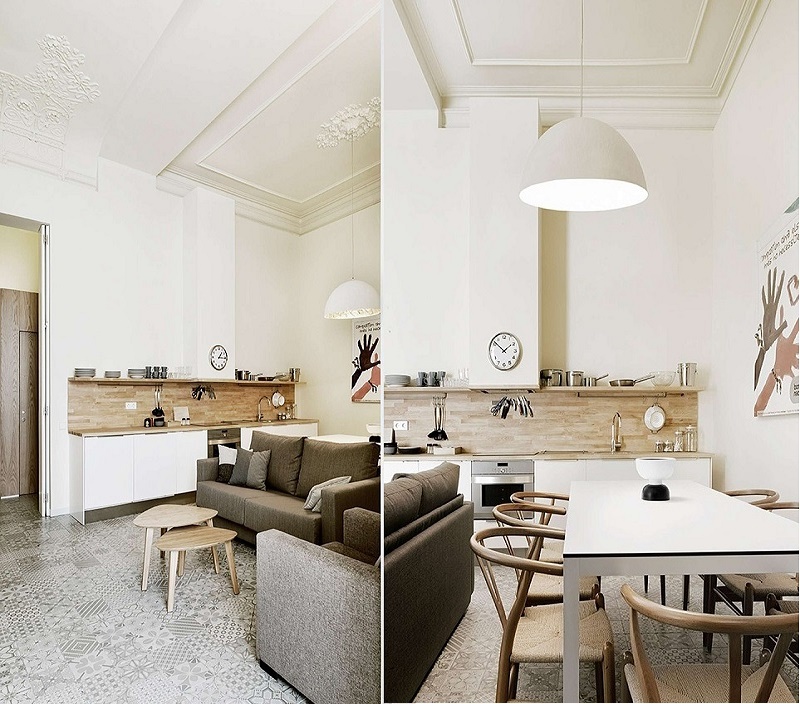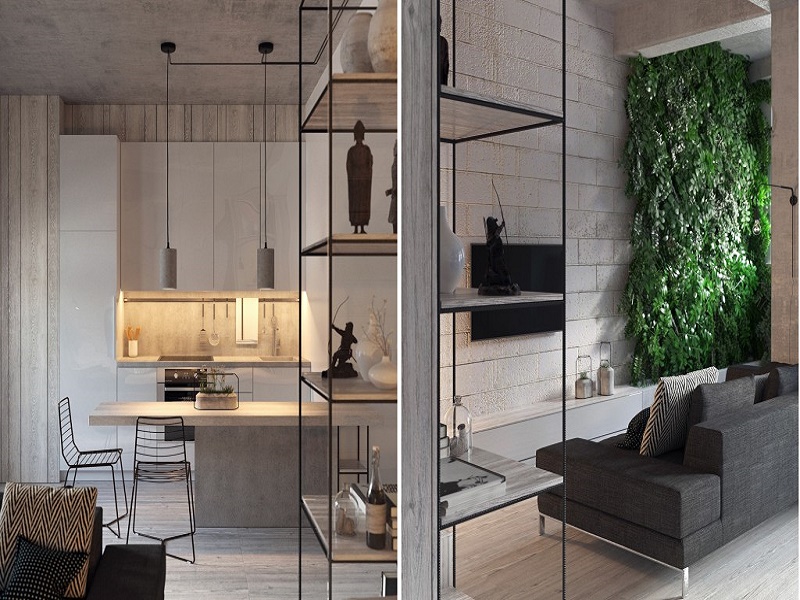 We can integrate the kitchen through the materials, for example that the floor is the same in the cooking area and in the living area. Also if we place a predominant material in the kitchen, for example wood, that this is the same as some element of the room, for example some chairs. And if in addition the range of colors is the same in both areas, everything is in perfect harmony.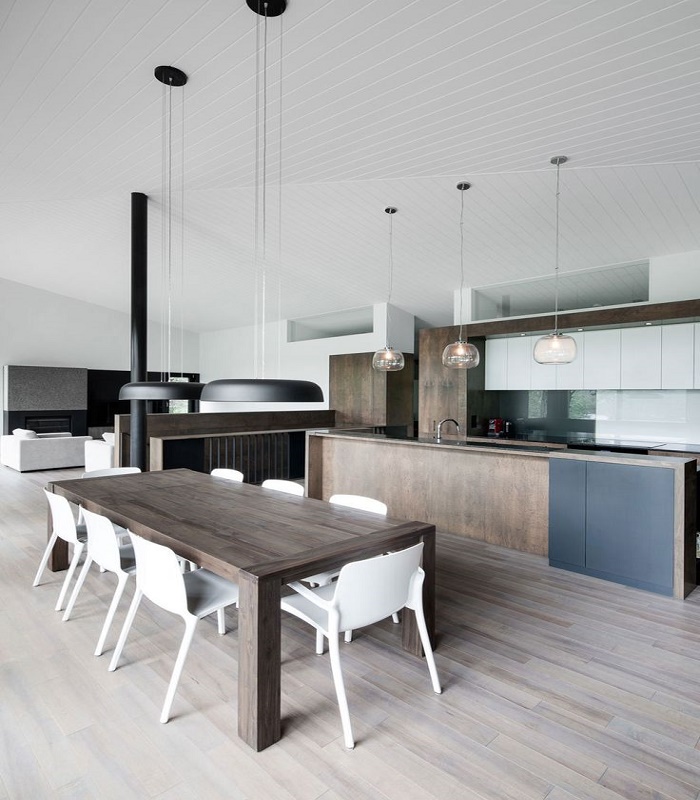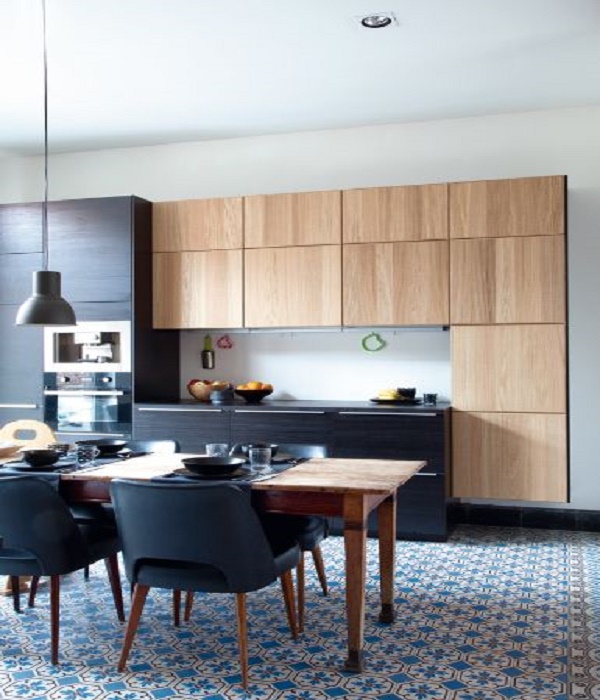 It is important that the furniture in the kitchen be in straight and smooth lines because that way they pass more unnoticed in the space and do not condition it too much. So the rest of the stay can be of the style that we like the most and everything remains in harmony: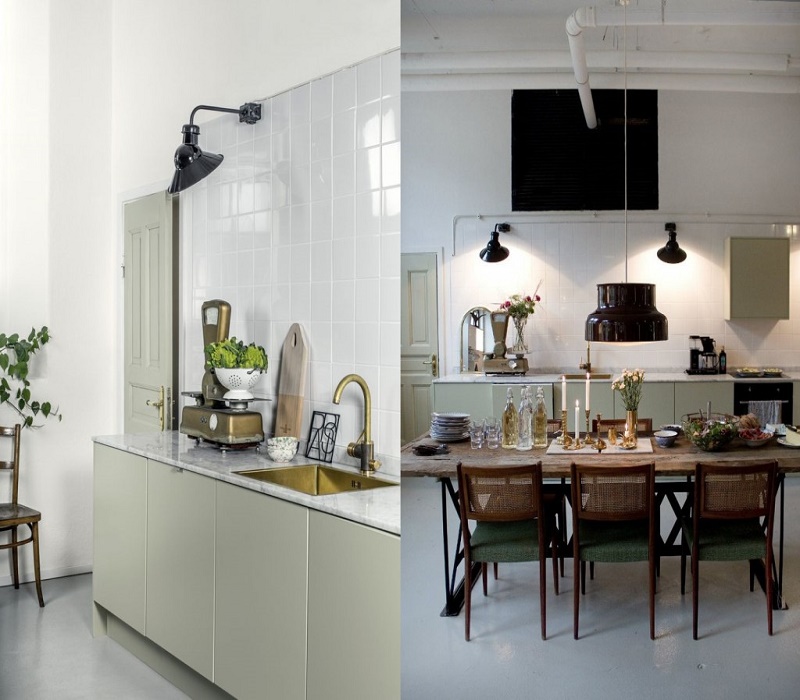 Although sometimes if the kitchen furniture is directly the same style as the rest of the house, it also works, as for example in this vintage kitchen where furniture, colors and details coexist in harmony: